Kiwi Deposit Building Society, which is registered in NZ and provides banking type services overseas, is being dissolved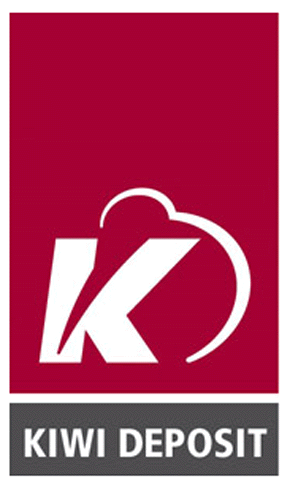 By Gareth Vaughan
Kiwi Deposit Building Society, a New Zealand registered entity that has provided financial services overseas, is being dissolved.
The building society, which along with related entity Equinor Trust took unsuccessful legal action against ASB late last year when the bank moved to terminate its relationship as Equinor and Kiwi Deposit's bank, has revealed its dissolution on its website.
"On the 18th of April a majority of the members of the society consented to the dissolution of the Society. Paul Sargison and Simon Dalton (of Gerry Rea Partners) have been appointed the Trustees to oversee the dissolution of the Society. As from the 18th of April all depositors accounts with the Society are frozen. The Trustees will be contacting all depositors and creditors to enable them to register their claims on the dissolution," Kiwi Deposit's website says.
A year ago Kiwi Deposit's managing director Lachlan Williams told interest.co.nz that Kiwi Deposit, which is incorporated under the 1965 Building Societies Act and has been able to offer banking type services overseas without falling under the jurisdiction of the Reserve Bank of New Zealand, ultimately wanted to offer domestic services for "ma and pa" retail investors as well as those legally classed as sophisticated investors.
In the court case against ASB, the bank cited concern over the nature of transactions through the Equinor and Kiwi Deposit accounts, and a lack of clear response to queries about them. As one example ASB cited a transfer of US$1 million in October 2012 from a Tunisian company to an Islamic bank in the United Arab Emirates via a Kiwi account. Williams told the court ASB's decision to end the relationship was driven by its concerns that Kiwi Deposit presented a commercial threat to ASB's services for high net worth individuals.
Interest.co.nz also reported last year that a wholly-owned Danish subsidiary of Kiwi Deposit was referred to the police by Denmark's equivalent of the Financial Markets Authority - Finanstilsynet - in 2010 after buying into a sharemarket listed Danish company and waiting nine days before informing the market of its obligation to make an offer to minority shareholders. It was fined. Williams said the delay was unintentional and blamed his firm's Danish lawyer.
Kiwi Deposit's website has offered merchant banking, currency trading and asset management services. Equinor offers trustee management services.
This article was first published in our email for paid subscribers. See here for more details and to subscribe.