Greens slug Government's plan to subsidise purchase of new whitegoods for beneficiaries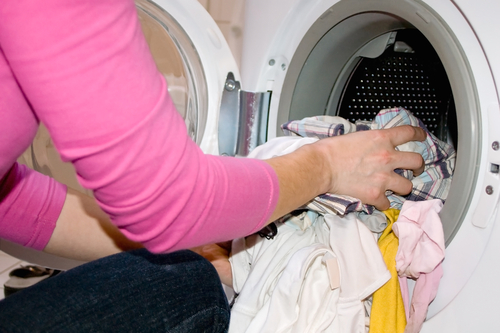 One of the more novel initiatives contained in the Budget - a plan to subsidise beneficiaries in the buying of new whitegoods - has quickly attracted the ire of the Greens.
Green Party Co-leader Metiria Turei said: "A scheme where beneficiaries can borrow to buy whitewear doesn't cut it for hungry kids. This budget is a whitewear whitewash."
The Government called the initiative a "whiteware procurement programme" that would enable beneficiaries to purchase new appliances under warranty using Ministry of Social Development repayable grants. It wasn't costed in the press release that was sent out jointly by Finance Minister Bill English and Whānau Ora Minister Tariana Turia.
The plan is contained within a package of initiatives aimed at helping those on low incomes.
English said Budget 2013 continued the Government's commitment to supporting New Zealand families in need "while maintaining the responsible fiscal disciplines that have been a hallmark of this Government and are serving the country well".
Budget 2013 initiatives offering direct and practical support to low-income families span a range of ministerial portfolios and comprise:
-$100 million over three years for the Warm Up New Zealand: Healthy Homes programme targeting low-income households, particularly those with children or elderly occupants or high health needs, for home insulation.
-More than NZ$21 million over the next four years for rheumatic fever prevention.
-An extra NZ$1.5 million for Budgeting Services in 2013-14, in addition to the NZ$8.9 million provided already in 2012-13.
-A commitment to investigate and pilot a partnership with non-Government organisations (NGOs) and financial institutions to support the provision of low and no interest loans for low-income borrowers.
-A trial on Housing New Zealand properties of a Warrant of Fitness programme for rental housing.
Some of these initiatives were included in the Children's Commissioner's child poverty report, which the Government will respond to in the next few weeks.
"These initiatives are the result of the National and Māori Parties working together to alleviate the effects of poverty in Aotearoa," Turia said.
"The Warm Up NZ programme will be targeted towards low-income families with children and those with high health needs.
"Warm and dry homes are fundamental to reducing the risk of children contracting illnesses that not only create misery, but might also jeopardise their school attendance and have other lifelong serious consequences."
As part of the Government's social housing reform programme, NZ$26.6 million over the next four years will be used to extend income-related rent subsidies to tenants in non-government community housing.
The Government wanted to see more New Zealanders taking opportunities to reduce their reliance on state support, but it is also important that practical measures are available to help people in need, English said.
"Budget 2013 delivers on the Government's commitment to ongoing support for families in need, while ensuring the effective use of taxpayers' money during tight financial times."