Fair Play on Fees group says it's filing legal proceedings against ANZ on behalf of 13,500 individuals and 1,800 small businesses today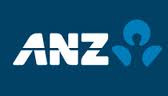 Fair Play on Fees, a group that's suing ANZ over exception fees, says it'll file a statement of claim on behalf of about 13,500 individuals and 1,800 small businesses customers of the bank today as it's representative legal action launches.
The group, led by New Zealand lawyer Andrew Hooker, says it's lodging court documents commencing legal action against ANZ over "unfair" exception fees.
"Many people thought the case would not get enough support," said Hooker.
"Today we are here to say New Zealanders are behind the court action. Kiwis want heavy-handed and punitive behaviour from the banks to stop."
Hooker said ANZ would be served with copies of the documents after they're filed at 1pm.
Fair Play on Fees, which also includes Australian law firm Slater & Gordon, and Australian litigation funder Litigation Lending Services, has hired Bruce Gray QC as its lead counsel, and barrister Daisy Williams.
"More than 32,000 people have registered to take part in the Fair Play on Fees action so far, up from 25,000 just a week ago when ANZ Bank was named as the first bank to be taken to court," Hooker said.
"The proceedings against ANZ to be filed today will include the claims of around 13,500 individuals and 1,800 small businesses across an estimated 30,000 accounts."
Fees at the centre of the case are what are known as honour or unarranged overdraft fees, dishonour or payment failed fees, credit card late payment fees, and credit card over limit fees. Hooker maintains banks have charged around $1 billion too much for such fees over the past six years, with ANZ accounting for about $250 million of them. He estimates the actual cost is just a few cents per transaction, not the up to $20 ANZ charges.
However, Kerri Thompson, ANZ's managing director for retail banking, has told interest.co.nz Fair Play on Fees' assumption that the type of fees in question only cost banks a few cents each is wrong. ANZ had mathematical calculations backing up the basis of its fees, Thompson said.
"We've reviewed our fees and are very confident and comfortable with them," Thompson said. "We think it's a sad day when US style litigation comes to New Zealand. Exception fees are avoidable and the vast majority of New Zealanders do avoid them."  See more here.
Meanwhile, Fair Play on Fees continues to promise similar legal action against the country's other major banks - ASB, BNZ, Kiwibank and Westpac.
"The next bank to be served court documents will be announced in coming months," said Hooker.