PM Key says central government rethinking its position on regional development; says understands problem of shrinking populations outside Auckland, Christchurch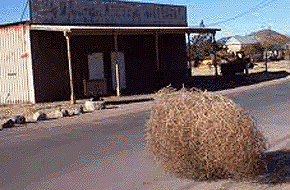 By Bernard Hickey
Prime Minister John Key has told the annual Local Government New Zealand conference the government is rethinking its position on regional development.
Key was asked by high-profile Otorohonga Mayor Dale Williams about whether central government should relocate government departments and redirect industries to lower-cost and contracting cities and towns in the regions to take some of the infrastructure pressure off the must faster big cities such as Auckland and Christchurch.
"There's a lot of validity in those kind of statements," Key said in response.
"One of the risks for us is that there's heavily pronounced economic development in Auckland, but not in the rest of the country. That creates two problems. It creates enormous pressure on the infrastructure in Auckland. Equally it means you have under-utilised infrastructure around the rest of the country and that would be the wrong thing to occur and not in New Zealand's best long term interests," Key said.
"So the question is how do you encourage that economic activity and we've been doing a bit of thinking around that area and I wouldn't say it's completely crystallised yet," he said.
"What I can say is the sorts of things that help are when we continue to build infrastructure around the rest of the country."
Key referred to how recent announcements of massive new roading and rail investments in Auckland had been done separately from the Land Transport Fund paid for from petrol taxes.  "Otherwise it takes away from the roading projects that occur around the rest of the country," he said.
He also referred to the government's investment in Ultra Fast Broadband and Rural Broadband as another way it was still investing in regional infrastructure.
"There are ways of us doing it and we are giving it some thought," Key said. 
He went on to talk up the benefits of locating businesses in smaller towns and cities outside of Auckland, given they had more stable and often lower cost workforces.
The tone of Key's comments more sympathetic to regional development contrast with those in recent months from Regional Development Minister Stephen Joyce. He said on June 28 when releasing the first official regional GDP statistics that it was up to the regions themselves to promote and encourage businesses to set up and stay in their areas. 
Ageing and contracting
Williams said the problems of contracting and ageing populations in smaller cities and towns was a theme of the conference after Waikato University demographer Natalie Jackson presented a sobering outlook for most councils of ageing and falling populations.
She said 36% of New Zealand's Territorial Local Authorities (TLAs) had seen their populations drop since 1996 and this was likely to deepen and extend throughout most of New Zealand big cities, except Auckland and Christchurch, over the coming decades.
"Populations are ageing and that's bringing us towards the end of (population) growth," Jackson told the conference.
"We may not have to deal with it today, but we must put it on the agenda," she said.