We are putting a large part of our data tracking system on-line, enabling readers to follow NZ economic data releases more directly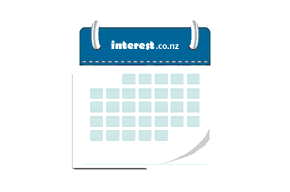 As regular readers will know, we follow data released from a wide variety of sources that track key aspects of the New Zealand economy.
We are now putting part of our tracking systems online, introducing a new Economic Calendar.
And our coverage is growing, enabling readers to quickly and accurately reference the data behind our stories, and the data that powers our interactive charts.
Combining data and tools with our stories gives readers a uniquely integrated resource set.
But we often don't produce stories for some of the more regular data updates. The new Calendar content gives you a quick and easy place to stay on top of each update, with quick links back to our charts to get the full perspectives.
We follow data releases daily, from a wide variety of sources - more than 30 - including:
ANZ
ASB
Barfoots
Basemetals
BNZ
BusinessNZ
CBOE - VIX
Countdown/Woolworths
DBH 
DIA 
DOL
globaldairytrade
Insolvency & Trustee Service
Kitco
KiwiSaver
LGFA
LME 
Markit iTraxx
MED 
MSD
NZ DMO
NZFMA
NZTA 
NZX
Police
QV
realestate.co.nz
REINZ
Reserve Bank
RoyMorgan Research
Statistics NZ
Treasury - NZ
USDA
US Fed 
Westpac
and this list does not include specialist sources for our unique Bonds, KiwiSaver and Rural data, nor other sources for our Currency feeds
You can see this new calendar resource here »
As always, we are always keen to get comment and feedback on our content.
And we are keen to hear of other data sources you think we should follow.