ASB a 'contributor' after becoming Emirates Team New Zealand's official bank last week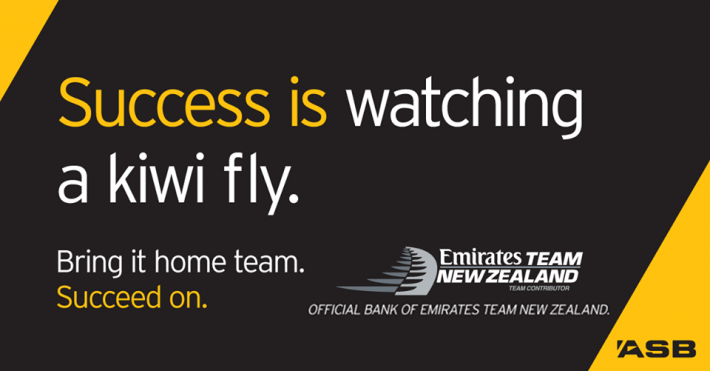 By Gareth Vaughan 
ASB has jumped aboard Emirates Team New Zealand's giant catamaran, currently battling Larry Ellison's Oracle in San Francisco, by becoming "official bank" of the America's Cup challenger last week.
ASB has posted two advertising images featuring its "succeed on" slogan and Team NZ on its Facebook page in recent days. A spokesman for the bank told interest.co.nz ASB has had a long association with Team NZ having supported the team when it previously defended the America's Cup in Auckland, and banking both the team at an organisational level, and some of the team's members for a number of years.
"Building on this association, we recently confirmed our position as the 'Official Bank' of Emirates Team New Zealand. In the content of this relationship, ASB is referred to as a 'contributor' rather than a sponsor. The terms of the relationship are confidential but we are continuing to leverage our association with Emirates Team New Zealand through advertising and other channels," the ASB spokesman said.
Pushed on how recent the official bank arrangement was, the ASB spokesman said this status was confirmed last week.
Team NZ currently leads Oracle 7-1, a tantalising two wins shy of winning the America's Cup.
Olympics left bad taste in mouth
ASB presumably has a watertight deal with Team NZ. That's because ASB was ambushed last year when it was "official and exclusive bank" of the NZ Olympic Team. The ambush happened when the NZ Olympic Committee brought in rival ANZ as  "official insurance services provider of the NZ Olympic Team" and as an "official partner of the New Zealand Olympic team."
An unimpressed ASB CEO Barbara Chapman told interest.co.nz the first she had known of ANZ's Olympic role was when ANZ held a fireworks display in downtown Auckland to celebrate its new sponsorship deal. ASB's deal with the NZ Olympic Committee ended, as planned, after the London Olympics.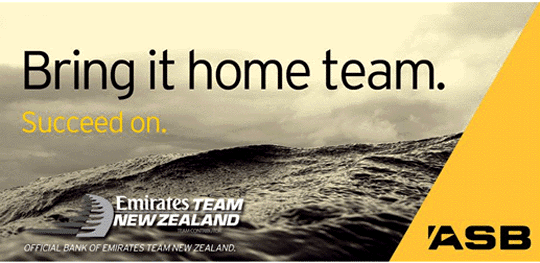 This article was first published in our email for paid subscribers. See here for more details and to subscribe.