PM John Key says National could work with Colin Craig led Conservative Party, won't rule out working with Winston Peters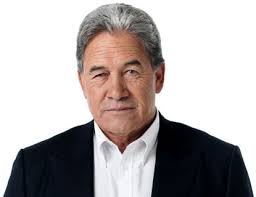 Prime Minister John Key says the National Party could work with the Colin Craig led Conservative Party after this year's election, and he won't rule out potentially working with Winston Peter's New Zealand First.
At the same time Key has announced the return of United Future's Peter Dunne to ministerial positions. Dunne will be appointed Minister of Internal Affairs, Associate Minister of Health and Associate Minister of Conservation next week, Key says, and be a Minister outside Cabinet as he was before his resignation last June.
In outlining who National will consider working with following this year's election, expected to be in November, Key said his preference would be to continue working with National's current three partners ACT, the Māori Party and United Future. Although there were policy differences between National and the Conservative Party, Key said it was "likely that there would be enough common ground to work with them in Government."
As for NZ First, Key said a post-election working relationship was "very unlikely, " but he wouldn't rule the possibility out before the election.
"In 2008 we ruled them out because we were unable to reconcile some of their statements on the Glenn donation matter. Six years has passed and, should New Zealand First be returned to Parliament, we would not rule out a discussion after the election," Key said.
'A far left wing agenda'
Key did rule out working with Labour, the Greens and Mana saying the three represent "a far left wing agenda" that isn't good for New Zealand.
"MMP makes it likely that every election will be a tight contest," Key said. "That means it's also likely that following the election we will need to work collaboratively with other parties to form a stable Government."
"First and foremost, National will be campaigning hard for every party vote it can win, because that puts us in the best position to continue the positive policy direction New Zealand is on. Put simply, the higher National's party vote, the more options we have."
"Since November 2008, we have shown that we can lead a stable Government with other political parties involved, even when those parties have different outlooks and policies," Key added. "Looking ahead, it is most likely that the nature of these working relationships will be via Confidence and Supply Agreements, as these have worked well in the past two Parliamentary terms."
"In the end it is the public who largely determine the make-up of the Government by voting in parties to Parliament," Key said.
Dunne returns
Key also announced changes to the Ministerial line-up, taking effect from next Tuesday, January 28.
He said these would see Dunne replacing Chris Tremain, who will retire from Parliament at the election, as Internal Affairs Minister. Dunne also picks up roles as Associate Minister of Health and Associate Minister of Conservation.
Dunne, previously Inland Revenue Minister, resigned last year after an investigation into the leaking of a GCSB report found he had 86 email exchanges with Fairfax journalist Andrea Vance in the 13 days before the leak was published in the Dominion Post, including many that discussed the report.
"I am pleased to welcome Peter Dunne back as a Minister. We have worked together well in the past, and United Future continues to be a valued partner in government," Key said.
"While 2013 brought its challenges, both Peter and I start this election year looking forward, not back."
Key said Michael Woodhouse was being promoted to the Cabinet vacancy, retaining all of his current responsibilities. Paula Bennett takes over from Tremain as Minister of Local Government, on top of her existing portfolios. The new Minister outside Cabinet will be Peseta Sam Lotu-liga, as Minister of Pacific Island Affairs and Associate Minister of Local Government.
Lotu-liga takes over as Minister of Pacific Island Affairs from Hekia Parata. Separately Todd McClay takes over Tremain's role as Associate Minister of Tourism.