Sales of SUVs dominate the New Zealand vehicle market as buyers abandon 'large' cars, but not for small or light cars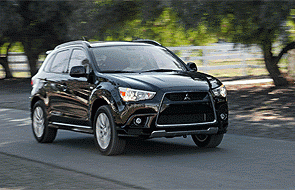 (Updated with data for used imports in March.)
According to the latest vehicle sales data out for March, 29% of all new car sales were for SUVs.
In fact, this is the largest segment in the New Zealand car market.
12% (12% for the year to March) of cars sold are classed as light.
19% (21%) are classed as small.
6% (6%) are classed as medium sized, and 3% (4%) are classed as large.
Another 20% (18%) were classed as pickups.
Most of the balance were other commercial types.
Toyota was the passenger car market leader for the month of March with 13% share (1049 units), with Hyundai second on 10% (774 units) and Holden third with 10% (764 units).
The Toyota Corolla remains the top selling passenger model with 5% market share (408 units), followed by the Suzuki Swift on 4% (287 units) and the Holden Commodore at 3% (245 units). The Mitsubishi Outlander and Mazda 3 were the next best-selling models, also with 3% each of market share.
The Ford Ranger was the top selling commercial model for March with 550 units sold (17% market share). The Toyota Hilux was the second best seller with 16% market share (505 units).
March also saw a substantial increase in the registration of used imported cars. They rose to 10,247 in the month, their highest level since August 2007. 106,000 used imports have arrived in the past year, a level not seen in over five years.
70% of all used imported cars were by Toyota, Nissan, Mazda and Honda, in that order.
Used car sales data for March will be released in a few days, but to February they weren't growing as fast as new car sales.