Internet behemoth Trade Me doesn't plan to seek peer-to-peer lending or crowd funding licences but is watching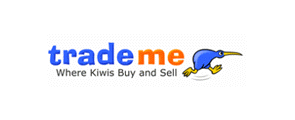 By Gareth Vaughan
New Zealand's internet behemoth Trade Me isn't planning to apply for either a licence to be a peer-to-peer lender or a crowd funder, but sees both as interesting areas it'll watch.
Interest.co.nz asked Trade Me whether it was applying, or was considering applying, to the Financial Markets Authority (FMA) for licences to run either peer-to-peer lending or crowd funding online platforms.
A Trade Me spokesman said the answer was no, with nothing on the table at this point.
"But they're both interesting areas that we'll be keeping an eye on," the Trade Me spokesman said.
The FMA is expecting about four licence applications from would-be peer-to-peer lenders and around 12 from would-be crowd funders. The development of these two markets has been enabled by the Financial Markets Conduct Act.
Peer-to-peer licences granted by the FMA will enable successful applicants, as intermediaries, to run websites matching borrowers with lenders and charge fees for doing so. Crowd funders will also act as intermediary by providing a platform through which companies can make an offer of shares to the public. The latter is viewed as a new avenue for early-stage and growth companies to source the capital needed for growth.
 This article was first published in our email for paying subscribers on Monday morning. See here for more details and to subscribe.