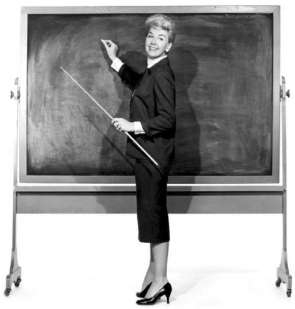 This table outlines the New Zealand Government's planned education spending for the 2014/15 budget year.
Actual spending for the previous four years is on the left.
The numbers are drawn from Vote Education, Vote Tertiary Education and Vote Education Review
Links to the primary source used, from Treasury's website, can be found at the bottom of the page.
Please note that some of the allocation titles have been shortened for the sake of space. Also some of the previous items recorded under the heading of Education are no longer included in this section.
Figures for each allocation are in millions of NZ$.                                                                                                                                                                                                    
| | | | | | | |
| --- | --- | --- | --- | --- | --- | --- |
| Actual 2010/11 | Actual 2011/12 | Actual 2012/13 | Interim 2013/14 | Education and ERO: | Budget 2014/15 | % |
| NZ$m | NZ$m | NZ$m | NZ$m |   | NZ$m |   |
| 69.071 | 65.142 | 0.000 | 0.000 | Adult and Community Education | 0.000 | 0.0% |
| 5.000 | 0.000 | 0.000 | 0.000 | CoE / Teriary mergers and support | 0.000 | 0.0% |
| 12.000 | 26.647 | 21.893 | 0.000 | Early Childhood grants, support | 0.000 | 0.0% |
| 0.000 | 0.150 | 0.000 | 0.000 | Est. Int'l Education Crown Agent | 0.000 | 0.0% |
| 1.037 | 0.000 | 0.000 | 0.000 | Maori and PI scholarships and bursaries | 0.000 | 0.0% |
| 3.250 | 3.500 | 3.650 | 1.625 | Mapihi Pounamu | 0.000 | 0.0% |
| 2.696 | 0.000 | 0.000 | 0.000 | Quality reinvestment programme | 0.000 | 0.0% |
| 0.100 | 0.000 | 0.000 | 0.000 | Queen Elizabeth II study awards | 0.000 | 0.0% |
| 14.720 | 0.000 | 0.000 | 0.000 | Recovery from Feb 2011 Chc earthquake | 0.000 | 0.0% |
| 0.669 | 0.000 | 0.000 | 0.000 | Redev of Whitireia Polytechnic at Porirua | 0.000 | 0.0% |
| 0.000 | 0.000 | 0.000 | 0.400 | Reimbursement of fees to ComputerPower students | 0.000 | 0.0% |
| 34.081 | 33.739 | 26.647 | 0.000 | Strategic Leadership in the Sector | 0.000 | 0.0% |
| 16.292 | 12.885 | 7.863 | 0.000 | Strategic Leadership in the Tertiary System | 0.000 | 0.0% |
| 0.000 | 0.150 | 0.000 | 0.000 | Support for Int'l students | 0.000 | 0.0% |
| 0.000 | 0.000 | 0.000 | 18.900 | Support for Trades Training | 0.000 | 0.0% |
| 0.040 | 0.000 | 0.000 | 0.000 | Targeted education and training grants | 0.000 | 0.0% |
| 14.500 | 0.000 | 0.000 | 0.000 | Te Whare Wananga o Awanuiarangi treaty settlement | 0.000 | 0.0% |
| 0.000 | 1.000 | 1.000 | 1.500 | Tertiary education institutions merger support | 0.000 | 0.0% |
| 195.456 | 0.000 | 0.000 | 0.000 | Tertiary Organisation  – Capability Fund | 0.000 | 0.0% |
| 0.200 | 0.000 | 0.000 | 0.000 | Tertiary teaching awards | 0.000 | 0.0% |
| 0.050 | 0.050 | 0.050 | 0.050 | United World scholarships | 0.050 | 0.0% |
| 0.220 | 0.357 | 0.156 | 0.237 | Interest subsidy for schools | 0.116 | 0.0% |
| 0.178 | 0.178 | 0.178 | 0.178 | New Zealand Teachers Council | 0.178 | 0.0% |
| 0.000 | 0.754 | 0.689 | 0.645 | School trasnport bus controllers | 0.535 | 0.0% |
| 4.200 | 1.600 | 0.800 | 1.040 | International student scholarship scheme | 0.800 | 0.0% |
| 0.000 | 0.000 | 0.250 | 0.250 | Literacy & Numeracy Assessment tool | 0.920 | 0.0% |
| 1.392 | 1.381 | 1.715 | 1.307 | Education Review Office - CapEx | 0.968 | 0.0% |
| 0.000 | 0.000 | 0.000 | 0.576 | Puawaitanga Scholarships | 1.152 | 0.0% |
| 1.210 | 0.000 | 2.450 | 1.192 | University of Auckland Starpath project | 1.182 | 0.0% |
| 1.288 | 1.288 | 1.288 | 1.288 | Remission of Fees | 1.288 | 0.0% |
| 1.290 | 1.290 | 1.290 | 1.290 | Study Abroad awards | 1.290 | 0.0% |
| 4.375 | 1.661 | 1.500 | 2.562 | Property Disposal Incentives Scheme | 1.549 | 0.0% |
| 0.580 | 1.880 | 1.880 | 0.000 | School support project | 1.880 | 0.0% |
| 2.083 | 2.083 | 2.083 | 2.083 | UNESCO | 2.083 | 0.0% |
| 2.567 | 2.567 | 2.567 | 2.567 | Monitoring of tertiary education institutions | 2.567 | 0.0% |
| 0.000 | 0.000 | 5.500 | 5.500 | The Network for Learning Ltd | 3.000 | 0.0% |
| 3.008 | 3.008 | 3.008 | 3.008 | Education Research Initiatives | 3.008 | 0.0% |
| 2.828 | 3.348 | 3.208 | 3.852 | Quality of Education Reports and Services | 3.136 | 0.0% |
| 1.440 | 2.419 | 3.404 | 3.640 | Service academies | 3.640 | 0.0% |
| 4.546 | 3.837 | 3.837 | 3.837 | Tertiary education and training policy advice | 3.837 | 0.0% |
| 2.914 | 3.714 | 4.126 | 4.126 | Scholarships to attend private schools | 4.126 | 0.0% |
| 2.527 | 11.135 | 3.505 | 0.825 | Teacher Trainee Scholarships | 4.460 | 0.0% |
| 4.370 | 4.370 | 4.370 | 4.761 | Quality Assurance | 4.774 | 0.0% |
| 5.550 | 5.564 | 5.577 | 4.882 | Home Schooling Allowances | 5.128 | 0.0% |
| 3.768 | 5.262 | 6.076 | 6.268 | Supporting Parenting | 5.711 | 0.0% |
| 9.263 | 8.964 | 7.884 | 7.462 | Schooling Improvement | 5.735 | 0.0% |
| 6.062 | 6.049 | 6.076 | 6.049 | Qualifications Support Structures | 6.049 | 0.0% |
| 0.000 | 0.000 | 0.000 | 9.690 | Stewardship of the Tertiary System | 10.110 | 0.1% |
| 0.000 | 0.000 | 1.600 | 26.611 | Apprenticeships re-boot | 10.150 | 0.1% |
| 8.069 | 7.819 | 7.669 | 8.514 | Boarding Allowances and Bursaries | 11.319 | 0.1% |
| 16.259 | 14.242 | 11.545 | 12.754 | Tertiary Scholarships | 12.919 | 0.1% |
| 13.565 | 14.172 | 11.824 | 14.543 | Support and Resources for the Community | 13.167 | 0.1% |
| 15.691 | 15.318 | 14.784 | 14.872 | Schools and Other Education Service Providers | 14.835 | 0.1% |
| 0.000 | 0.000 | 0.000 | 0.000 | Payroll Services | 15.763 | 0.1% |
| 0.000 | 0.000 | 16.628 | 17.123 | Policy Advice | 17.000 | 0.1% |
| 21.881 | 21.400 | 22.392 | 19.817 | National Study Awards | 19.027 | 0.1% |
| 0.000 | 0.000 | 0.000 | 6.100 | School Managed Network Funding | 22.200 | 0.2% |
| 23.571 | 20.636 | 16.319 | 20.325 | Schools Furniture and Equipment | 22.730 | 0.2% |
| 22.547 | 23.751 | 25.031 | 23.759 | Provision of Information and Advisory Services | 23.937 | 0.2% |
| 26.440 | 35.754 | 29.127 | 24.296 | Tertiary Education Grants and Other Funding | 24.217 | 0.2% |
| 10.244 | 9.910 | 9.627 | 28.378 | Early Childhood Education Services | 24.895 | 0.2% |
| 26.480 | 26.480 | 26.480 | 26.480 | Secondary School Assessments | 26.480 | 0.2% |
| 6.006 | 15.223 | 25.622 | 31.382 | International Education Programmes | 31.122 | 0.2% |
| 0.000 | 0.000 | 0.000 | 33.876 | Stewardship of the Education System | 31.293 | 0.2% |
| 33.488 | 33.716 | 31.690 | 32.754 | Centres of Research Excellence | 40.586 | 0.3% |
| 36.080 | 35.912 | 33.882 | 41.891 | Managing the Investment in the Tertiary Sector | 40.845 | 0.3% |
| 0.000 | 0.000 | 23.046 | 50.858 | Secondary - Tertiary Interface | 55.625 | 0.4% |
| 63.835 | 62.922 | 60.824 | 59.039 | Curriculum Support | 63.556 | 0.5% |
| 54.551 | 57.289 | 58.251 | 57.702 | Integrated Schools Property | 65.679 | 0.5% |
| 74.752 | 81.743 | 96.291 | 112.842 | Support and Resources for Education Providers | 69.809 | 0.5% |
| 0.000 | 0.000 | 54.292 | 62.703 | Community Education | 71.159 | 0.5% |
| 63.050 | 67.126 | 71.475 | 68.214 | Support and Resources for Teachers | 75.430 | 0.6% |
| 0.000 | 0.000 | 0.000 | 110.000 | Support for University of Canterbury | 100.000 | 0.8% |
| 91.385 | 87.982 | 88.168 | 94.909 | Professional Development and Support | 102.931 | 0.8% |
| 162.995 | 171.749 | 176.506 | 176.383 | School Transport | 182.730 | 1.4% |
| 242.394 | 255.192 | 263.651 | 275.037 | Interventions for Target Student Groups | 267.765 | 2.0% |
| 250.000 | 250.000 | 256.250 | 268.750 | Performance Based Research Fund | 281.250 | 2.1% |
| 268.507 | 244.164 | 253.356 | 312.858 | Training for Designated Groups | 334.411 | 2.5% |
| 312.384 | 321.443 | 339.765 | 335.771 | Special Needs Support | 335.018 | 2.5% |
| 663.804 | 501.183 | 550.511 | 526.798 | Ministry of Education - Capital Expenditure | 662.962 | 5.0% |
| 1,258.410 | 1,353.888 | 1,416.162 | 1,463.012 | School Property Portfolio Management | 1,441.060 | 10.9% |
| 1,350.390 | 1,312.418 | 1,415.292 | 1,515.337 | Early Childhood Education | 1,582.882 | 12.0% |
| 1,992.110 | 2,028.020 | 2,056.493 | 2,027.064 | Secondary Education | 2,060.909 | 15.6% |
| 1,834.870 | 2,004.862 | 2,021.760 | 2,028.418 | Tertiary: Student Achievement Component | 2,063.391 | 15.7% |
| 2,700.260 | 2,737.794 | 2,785.758 | 2,769.653 | Primary Education | 2,884.314 | 21.9% |
| -------- | -------- | -------- | -------- | --------------------------------------------------- | -------- | ---- |
| $12,078.80 | $12,028.10 | $12,406.60 | $12,800.41 | Totals: | $13,182.6 | 100% |
You can get back to the main page that summarises all government spending here »
Sources: http://www.budget.govt.nz/budget/2014/by/vote/index.htm