Commerce Commission chairman says IAG buying Lumley doesn't change NZ insurance markets much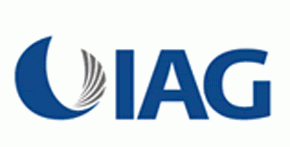 By Gareth Vaughan
Fresh from granting approval for Insurance Australia Group (IAG) to acquire rival Lumley in a deal that gives the combined group more than half New Zealand's insurance market, Commerce Commission chairman Mark Berry isn't ruling out IAG being able to make further acquisitions.
Berry told interest.co.nz that as IAG grows it will get more difficult for the company to have acquisitions approved. IAG gained approval for the acquisition of AMI in 2012, and last month secured approval to buy Lumley. The deal will increase IAG's share of the overall New Zealand insurance market to about 50.5% from 41.5%, lifts its share of the home and contents and vehicle insurance market to 66% from 60%, and gives it 40% of New Zealand's intermediated (sold through brokers) insurance market.
"As their position advances it will be increasingly more difficult for them to get approval and we would have to analyse any given case on its facts," Berry said. "They (IAG) have now gone through two acquisitions in recent times, and were they to come in with another application for approval, naturally it gets to be more difficult because there are fewer competitors to constrain them."
"But I really can't answer that without being given a specific proposal as to what they might be thinking of acquiring, and we're certainly not aware of anything on that front," Berry said.
He also said the decision to approve or decline any additional acquisition application from IAG would depend on the sensitivities of any given market, and what the size of the entity it was looking to buy was.
"We'd have to do the analysis on the facts if they came in. As you get markets that are increasingly concentrated, it becomes more and more difficult for approvals to be given," Berry added.
In New Zealand IAG also owns NZI and State Insurance. In December the IAG Group announced a A$1.845 billion deal to buy the underwriting businesses of Australia's Wesfarmers, which includes Lumley in New Zealand. Along with the Commerce Commission, the Reserve Bank of New Zealand and Overseas Investment Office have approved the deal. In Australia the takeover still requires the approval of the Australian Prudential Regulation Authority and the Federal Treasurer. IAG expects the deal will be completed by June 30.
The Commerce Commission considered the deal's impact on a swathe of personal and commercial insurance markets. These were;
Domestic house and contents;
Private motor vehicles;
Private pleasure craft;
Commercial motor vehicles;
Commercial property (including material damage and business interruption);
Various forms of liability (including commercial liability);
Commercial hulls; Marine and air cargo; and
Other commercial products (eg, contract works and engineering).
It also considered the acquisition's likely impact on the related buying markets for collision repair services, and other buying markets such as auto-glass replacement and windscreen repair services.
Not a close call
According to Berry, the decision to approve the deal wasn't a particularly close call.

"At the end of the day we reached a view that there wasn't much difference happening in the market with the acquisition," said Berry.

"When we do these merger approvals what we have to look at is just whether there's a substantial change or increase in market power. So you're comparing the merger with what's most likely to happen without the merger, which in this case was Lumley staying as an independent. And at the end of the day the thing that persuaded us that there wasn't a problem was that Lumley doesn't have a particularly significant presence in the market."
"The marketshares are unfortunately all in confidentiality, but you're dealing with quite a small change in terms of marketshare," said Berry.
"The other crucial thing is that in all of the markets there were other significant, well established players who have got the ability readily to expand. So if post merger IAG attempted to put up prices or reduce the quality of its service, companies like Vero and Tower in the personal insurance arena, and in commercial insurance products companies like Vero, Zurich, QBE and others, they're all well established brands with the ability to expand. So at the end of the day we weren't looking at a material difference in terms of the situation with them (Lumley) without the merger," Berry added.
Asset sales never on table
IAG's New Zealand CEO Jacki Johnson told interest.co.nz in a December interview that IAG was prepared to sell assets to secure Commerce Commission approval for the Lumley takeover if it had to. However, Berry said this was never on the table.
"I expect the reason IAG put forward that proposal was this was part of an Australasian merger and they were being commercially pragmatic," said Berry.
"But there was no need to play that out in this case. We could have explored that given that IAG had raised it. We have to start out doing the independent analysis. It's only if we'd had a problem that we would've looked to have had a divestment. We saw no need for a divestment to be made in this case."
By looking at a range of individual insurance markets the Commerce Commission took a very conservative approach, he added.
"The two (markets) that had the most significant aggregation (after the merger) were commercial motor vehicle and marine cargo. But again, even there the numbers weren't all that high and we had clear evidence of other competitive constraints in those markets with Vero, Zurich, QBE, Allianz and others."
The combined IAG-Lumley marketshares in many of the markets assessed by the Commerce Commission are in the 50% to 55% range based on Insurance Council of New Zealand figures, Berry said.
Decision to clear the takeover not based on potential arrival of new entrants
In its application to the Commerce Commission to have the takeover cleared IAG listed a range of insurers it said could easily expand in, or enter the New Zealand market. This included Youi, AIG, New India, Tokio Marine Nichido Fire Insurance Co, Munich RE, QBE, Allianz, Aegon, Credit Agricole Assurances, and Metlife.
However, Berry said - on the evidence- the Commerce Commission reached a view that new entry would be difficult, with its decision to clear the deal not based on the likelihood of a new entrant coming into the market.
"Our assessment had been, conservatively, that new entry is not going to be easy in this market, but who knows it may happen," said Berry.
Asked why in his view it would be hard for a new entrant, Berry pointed to the need to set up and establish a network, getting a new brand accepted, and going through "all the regulatory hurdles," which would take time.
"The crucial thing is New Zealanders have to be confident about who they're dealing with. If a major international player came out here with the credentials and set themselves up and invested in the set up they could well succeed. (But) we didn't have any submitters making reference to that kind of evidence of likely new entry."
Nonetheless Berry said it would be great if there was a new entrant that provides a competitive stimulus.
"That would be a great thing to happen to the market. And if we had had that evidence produced to us, to our satisfaction, it would have certainly been another factor we would've placed reliance on for giving clearance."
Youi?
According to its website Youi, which launched in South Africa in 1998 and Australia in 2008, already has 140 call centre staff in Auckland and is looking for more New Zealand based staff, saying it has "big plans" for its business in New Zealand.
An Australian-based Youi spokesman wouldn't say whether the company has applied to the Reserve Bank of New Zealand for an insurance licence, merely saying Youi was looking at international expansion opportunities. And a Reserve Bank spokesman said the Reserve Bank doesn't confirm, deny or comment on licensing matters relating to specific entities.