Registration of used imports in July at their highest level in more than eight years, extending their gains vs 'new' to 21 consecutive months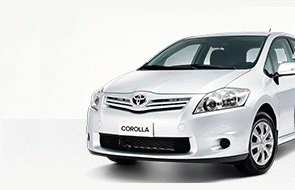 We have previously reported on New Zealand's growing appetite for new cars and especially new commercial vehicles.
Today the data for used imported cars was released showing an even greater appetite.
In July, 20,152 second-hand imported cars were registered in New Zealand.
This is the highest level since March 2006.
It represents a jump of 1,296 cars above the June level and a rise of 12% in one month.
Compared with the same month a year ago, it is an increase of +25%.
For four of the last five months we have imported and registered more than 10,000 used imports, the most since mid 2007. (The all-time record month for registering used imports was in March 2004 when 14,877 vehicles hit the market.)
The most popular brand imported was Toyota, the regular favourite, with a 24% market share. Next was Nissan on 20%. Hondas and Mazdas were also popular and these four brands accounted for 70% of all imports in July.
Over the past twelve months, we have imported more than 116,000 used cars, the highest level since April 2008.
The imports of used commercial vehicles is far less popular, with those coming it at only one fifth the level of new commercial vehicles.