Shadowy Chinese Communist party group investigating people and assets in NZ, the FT says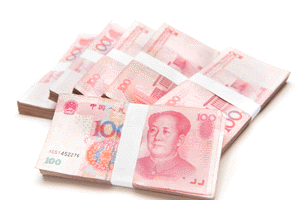 Chinese Communist party officials are investigating people and assets in New Zealand, the Financial Times reports.
The newspaper says the wife, mistress and at least one associate of Cao Jianliao, the detained former vice-mayor of Guangzhou, are the subjects of a Central Commission for Discipline Inspection (CCDI) investigation.
The FT says this is despite all of them, as well as Cao's child, being based in New Zealand and at least one of them being a New Zealand citizen. The newspaper says Tan Bingzhao, a New Zealand citizen and prominent Guangzhou property developer, is alleged to have paid "huge" bribes to Cao and his relatives to buy land cheaply and win contracts.
The FT says New Zealand's Ministry of Foreign Affairs and Trade and Police claimed no knowledge of any CCDI investigation inside New Zealand.
However, two people with direct knowledge of the matter told the FT both agencies were aware of the CCDI request and Chinese officials had sought access to interview Cao's relatives and associates in New Zealand.
Cao was detained in 2013 with state-controlled media reporting lurid details of his alleged corruption and philandering.
The FT says human rights groups have frequently accused the CCDI of torture and inhumane treatment of suspects. The CCDI reports directly to the Communist party and doesn't answer to courts or police. The CCDI has established a dedicated office to investigate allegedly corrupt officials who have fled or sent relatives and assets overseas in an operation named "Fox Hunt 2014".
The FT cites figures from the US-based non-profit group Global Financial Integrity, which estimates illegal money flows out of China reached US$2.83 trillion between 2005 and 2011.