Motu study argues there are 4 key factors behind faster growing NZ towns and cities including sunshine hours and proximity to Auckland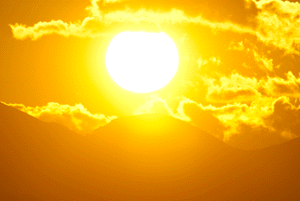 By Gareth Vaughan
Four key factors are behind New Zealand towns and cities with the fastest growing populations being land-use capability, human capital, sunshine hours and proximity to Auckland, according to a study by economic and public policy research institute Motu.
Motu also suggests public policy should not overly constrain the size of Auckland - New Zealand's most productive city - because if it does the risk is growth will be lost to Australia's four largest cities.
The Motu study comes via a working paper entitled Infrastructure's long lived impact on urban development: Theory and empirics. It's authored by ex-Reserve Bank chairman Arthur Grimes, Eyal Apatov, Larissa Lutchman and Anna Robinson.
The four analyse impacts infrastructure provision and other factors have on long-term urban growth using data covering 1926 to 2006 across 56 New Zealand towns. They ask what effects infrastructure investments and other factors have on long-term urban development.
"Our analysis shows that four dominant factors have impacted positively on urban growth, especially since 1966: nearby land-use capability, human capital, sunshine hours and proximity to the country's dominant city, Auckland," Motu says.
'Preferred attributes'
They say growing cities and towns are shown to have preferred attributes such as wages and amenities relative to other cities. Social infrastructure such as higher educational institutions and hospitals and transport infrastructure can also have productive and amenity value.
"Thus increased provision of such infrastructure within a city may enhance a city's attractiveness provided that the benefits of the new infrastructure exceed local costs of provision. Agglomeration benefits may magnify the benefits of infrastructure investments, especially in larger cities. Poor infrastructure provision linking an urban area to major cities and other amenities may, conversely, reduce the attractiveness of that urban area, curtailing its long run population growth," Motu says.
 People favour living close to amenities, and earn higher wages when they are located in or near a major city or town area, they add.
"Enjoyment of amenities declines as distance to those amenities increases, and wages decline as distance from the major agglomeration increases. Transport costs increase as distance to these assets increases. Each of these factors influences urban population growth," says Motu.
In terms of population growth, the working paper says the two regions that fare best in comparison to Auckland are what they describe as "Greater Auckland", including towns between 200 and 320 kilometres from Auckland, and "Christchurch", which includes the South Island's largest city and its near neighbours.
"The only sizeable and significant region effect in the 1926-1966 sub-sample is that for Greater Auckland, which we expect reflects the exceptional growth of Tauranga and Rotorua over 1956-1966. Taken together, these results suggest that proximity to the major population centre of each island, and especially Auckland, has been a driver of urban growth in recent decades, but was not important in the first half of the 20th century."
"Turning to our (non-infrastructure) productivity and amenity variables, we see that land-use capability – our proxy for agricultural productivity – has a positive and significant effect that is consistent across all three time periods and all different specifications. Climate, as measured by annual sunshine hours, is another factor with a positive impact on population growth over the whole time period, in line with findings from other countries," Motu says.
The authors conclude that New Zealand urban areas grow if they have a desirable combination of amenities and real earning opportunities relative to alternative locations. A range of factors can contribute to earnings opportunities and/or amenities such as transport links, social infrastructure, benefits of location in a large population area, and natural amenities.
'Potential sources of policy intervention'
Of the four dominant factors they believe have impacted positively on urban growth, especially since 1966, they say human capital and proximity to major population centres especially Auckland, are both "potential sources of policy intervention."
"First, human capital can be raised through a generalised increase in the national standard of human capital and, at the local level, can be raised by developing and attracting high human capital to the area. The presence of universities, and possibly other higher education institutions, is correlated with an urban area having high relative human capital, although the causality in this relationship is difficult to establish."
"Second, proximity to Auckland can be improved through the upgrading of transport links that make it easier for firms and people to locate near to, but outside of, Auckland while still accessing some of the amenity and productivity benefits offered by the city," says Motu.
And, they say, the importance of being near major urban areas can be interpreted in an international context.
"Auckland, New Zealand's largest and most productive city, is small by international comparisons and is only the fifth largest urban area in Australasia."
"To the extent that urban growth across Australasia is determined by similar factors to urban growth within New Zealand, there is a case that policy should at least facilitate, and certainly not overly constrain, the size of New Zealand's most productive city; otherwise the risk is that growth will increasingly be located in Australia's four largest cities rather than in Auckland and its surrounding region," Motu says.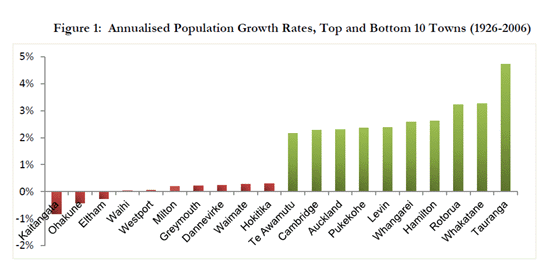 *The paper was prepared with funding from the Ministry of Business Innovation and Employment (MBIE) for the Resilient Urban Futures programme.