Regulator says 5 overseas complaints received about NZ registered building society, US complainant also turned to FBI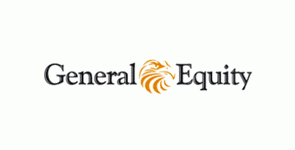 By Gareth Vaughan
The Financial Markets Authority (FMA) received five complaints from overseas complainants about the conduct of the New Zealand registered building society General Equity before issuing its public warning about the entity.
On September 30 last year the FMA said the public should be extremely cautious if dealing with General Equity, formerly General Equity Building Society. The warning came more than a year after interest.co.nz raised serious questions about General Equity through a series of articles.
In its warning the FMA said it believed General Equity had engaged in misleading and deceptive conduct, including the way it has represented how it is regulated in New Zealand. General Equity hit back, saying it was surprised by the FMA warning and was reviewing its legal options.
Speaking via a spokesman, FMA director of compliance Elaine Campbell told interest.co.nz the FMA had received five complaints concerning General Equity.
"We do not generally disclose information about complaints, and particularly about complainants unless we have their consent to do so. Each of the complaints received concerned conduct undertaken by General Equity offshore. Its offshore conduct remains subject to the laws and oversight of the financial markets regulators in the places where it does business," Campbell said.
"We are monitoring General Equity and we have issued the warning that appears on the FMA's website. We recommend that where a financial service provider is registered on the New Zealand Financial Service Providers Register (FSPR), as General Equity is, people conduct their own due diligence and take note of any warnings issued by the FMA."
"The FSPR is intended to enable the public to identify financial service providers, find their business address, view the financial services they are registered to provide and the dispute resolution scheme they belong to if they provide services to retail clients. However, being registered does not in itself involve any licensing and the FMA has limited ability to take effective action in connection with financial services provided by New Zealand entities outside of New Zealand," added Campbell.
The FBI
One of the General Equity complainants contacted interest.co.nz prior to Christmas. This US-based complainant said their firm had taken concerns over General Equity's conduct to both the FMA and Federal Bureau of Investigation (FBI) in 2013.
From the FMA the complainant received an email after the regulator's public warning was issued drawing their attention to it, plus media coverage of it. "We appreciate the information that you were able to provide to us last year," the complainant was also told by the FMA.
The complainant was told by the FBI the amount of money their firm had allegedly lost through its interaction with General Equity, which was a little over US$200,000, wasn't enough to entice the FBI to open an international case. Rather, they were encouraged to publish information online to attract more alleged victims.
The complainant's allegations against General Equity include manipulation of SWIFT, and the issuing of fake stand by letters of credit through banks who had no knowledge of them. The complainant maintains they're aware of two other companies who were "victimised" in a similar way. The complainant said they were told by General Equity the building society was operating under New Zealand's financial regulations and credit ratings.
Interest.co.nz contacted Murray Greer, General Equity's Auckland-based chairman in early December with a series of questions. Greer, a former ANZ NZ director of property and construction finance and managing director of Rifleman Finance between 2006-08, said he was no longer involved with General Equity having resigned in September. Greer suggested interest.co.nz contact John Kortum, an overseas based General Equity director, via email. We have done so but are yet to receive a response. Attempts to contact others at General Equity have also proved fruitless.
This story was first published in our email for paying subscribers early on Friday morning. See here for more details and how to subscribe.