Higher repair costs and adverse court rulings add up to NZ$1 bln more to IAG's Christchurch earthquake liabilities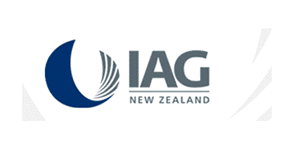 IAG, the dominant New Zealand general insurer, has advised the Australian stock exchange today that it expects the final claim cost for earthquakes that hit Christchurch, New Zealand to increase by between $NZ750 mln and $NZ1 bln.
IAG operates in New Zealand under the brands State Insurance, NZI, Lumley, and AMI.
It has major exposure to the Christchurch earthquake and is heavily involved in funding the rebuild. However, it is not involved in most of the AMI residential claims because they have been sectioned out to Southern Response when AMI was sold to IAG.
It said the revised figures follow an increase in forecast repair and rebuild costs, the continued notification of new household claims that have exceeded the Earthquake Commission's $NZ100,000 limit, and a series of adverse court judgments which have impacted the insurance industry.
It also said a formal assessment of its overall cost position would be finalised in conjunction with its fiscal 2015 first half results, due for release on February 18.
"In its commercial negotiations associated with its 2015 reinsurance program renewal, IAG has proceeded on the basis that the majority of this increase relates to the 22 February 2011 event, with claim costs now expected to exceed the previously notified $NZ3.25 billion," the company said in the ASX release.
It stated that it still believes it will finalise claims for the February 22, 2011 quake within its $NZ4 bln reinsurance limit, "with loss limits for other earthquake events expected to settle well below limits provided by its reinsurances."