NZ to be founding member of the China-led Asian Infrastructure Investment Bank, contributing about $125 mln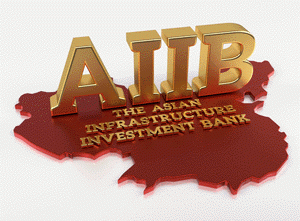 New Zealand will become a founding member of China's Asian Infrastructure Investment Bank, contributing paid in capital of about NZ$125 million over five years, Finance Minister Bill English says.
The Chinese led bank is being set up to invest in infrastructure across Asia.
"Increased infrastructure investment will enhance the Asian region's growth and that will be good for New Zealand," English says. "New Zealand was the first western developed nation to join negotiations to set up the Bank and our membership will enhance our already strong economic, trade and investment links with the Asian region."
English says it's envisaged the Bank will have initial capital of close to US$100 billion, about NZ$139 billion, to invest in infrastructure projects. It's being funded by individual country contributions proportionate to their economic size.
"New Zealand's paid in capital will be around NZ$125 million, paid over five years."
Foreign Affairs Minister Murray McCully says with New Zealand benefiting from the rapid and sustained development across Asia, and to ensure this continues and more people in Asia are lifted out of poverty, the region needs to address continuing constraints posed by infrastructure bottlenecks.
"Cabinet agreed in December that New Zealand would join negotiations to establish the founding articles of agreement for the new Bank and to agree on acceptable governance arrangements. Those progressed to a point where those conditions have now been met," Mr McCully says.
"The next step will be a formal signing ceremony in Beijing later this month. The Bank is expected to begin operations before the end of the year," English and McCully say.
The United States has reportedly lobbied allies not to join the "World Bank for Asia" amid talk China will use it to erode US and Japanese influence - and increase its own - in the Asian region. Australia confirmed in March it will be joining.