Equity crowd funding raises $1.3 mln in June as two deals fail, two achieve minimum targets, and two get maximum support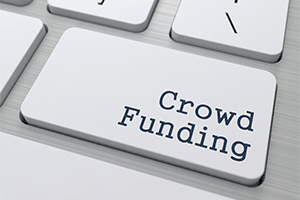 The equity crowd funding industry has had their best month ever in June.
$1,303,100 of investment has been made in five successful offers.
And that comes even though two other offers closed as failures.
Three of the five successful offers closed 'fully funded', meaning they reached their maximum targets.
On the PledgeMe platform, Sorbet by Ethique, and Angel Food raised $353,000 between them.
On the Snowball Effect platform, Lance Wiggs' Punakaiki Fund raised $2 million, but this was extended in to July.
The two offers that achieved their minimum target were Red Witch which attracted $407,800 of a minimum target of $368,000, and a maximum target of $700,000. And Powerhouse Wind raised $542,000, beating a minimum target of $400,000 and a maximum sought of $900,000.
Across all the capital raisings, 826 separate investments were made.
The failures were the Mad Group on Snowball Effect, who attracted offers of only $458,000 for a minimum target of $750,000, and Tapp on PledgeMe who attracted only $88,700 of a minimum $250,000 sought.
The average investment in the Punakaiki Fund offer was $5,450. This was the top average commitment of all funds that closed in June, but was still only about half of what SellShed/Websoft attracted as an average in April 2015.
June's crowd funding raisings brings the totals raised across all platforms to $11,653,030 since crowd funding was licensed in New Zealand in April 2014. There are four active platforms now: Snowball Effect who have raised the most ($8,474,300 in nine offers, eight of which have been successful), PledgeMe ($2,512,400, in thirteen offers, nine of which have been successful), Equitise ($666,300 in two offers), and CrowdCube who opened their first NZ offer in June but which won't close until early August.
This leaves only two offers open, one of which is already in 'overfunding' and the other which looks likely to struggle.