Lena Hesselgrave on how gender pay equality can make us rich, Facebook in developing countries, US school shootings, software "eating the world", city planning, Dilbert & more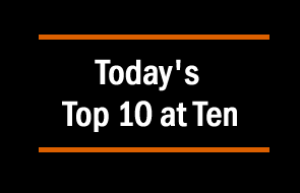 Today's Top 10 is a guest post from Lena Hesselgrave, senior digital strategist at Wynyard Group.
As always, we welcome your additions in the comments below or via email to david.chaston@interest.co.nz. And if you're interested in contributing the occasional Top 10 yourself, contact gareth.vaughan@interest.co.nz.
See all previous Top 10s here.
1. Millions of Facebook users have no idea they're using the internet.
Researchers have found millions of people through Asia and Africa are using Facebook without realising they're using the Internet.
"Since at least 2013, Facebook has been making noises about connecting the entire world to the internet. But even Sheryl Sandberg, Facebook's operations head, admits that there are Facebook users who don't know they're on the internet. So is Facebook succeeding in its goal if the people it is connecting have no idea they are using the internet? And what does it mean if masses of first-time adopters come online not via the open web, but the closed, proprietary network where they must play by Facebook CEO Mark Zuckerberg's rules?

"This is more than a matter of semantics. The expectations and behaviors of the next billion people to come online will have profound effects on how the internet evolves. If the majority of the world's online population spends time on Facebook, then policymakers, businesses, startups, developers, nonprofits, publishers, and anyone else interested in communicating with them will also, if they are to be effective, go to Facebook. That means they, too, must then play by the rules of one company. And that has implications for us all."
2. Emerging powers and global governance.
The International Monetary Fund has released a working paper which questions the structure of global economic organisations that continue to be disproportionately dominated by advanced economies in North America and Europe, despite an increasing shift towards Asia. The paper's been released as the IMF and World Bank Group's annual meetings take place in Lima, Peru.
"This very rapid change in economic power between the G7 on the one hand, and the BRICS on the other, over just a span of 20 years is dramatic. It is reversing the economic hegemony enjoyed by Europe and North America for over 200 years and can hence be regarded as the beginning of an epochal change. It is no wonder then, that given the relative growth dynamics over the past 2-3 decades and the projected trajectories, there is a demand for better representation of the Emerging Developing Economies in the global economy and in the major global economic institutions like the IMF and the World Bank."
3. What does the President need to know? 
While this week the full text of the TPP documents has been kept firmly under wraps, top secret documents of a different kind have emerged in an unprecedented move by the CIA. In this podcast the BBC explores why the 2,500 classified President's Daily Briefs (PDB) from June 1961 to January 1969 have been released to the public. The previously top secret documents contain intelligence analysis on key national security issues that shaped presidential decisions during critical historical events such as the Cuban Missile Crisis, the 1968 Soviet invasion of Czechoslovakia and Vietnam.
"The CIA's director, John Brennan, has described the PDB as 'among the most sensitive and classified documents in all of our government'. The decision to release some PDBs, even documents relating to events many decades ago, was not taken lightly. And the briefings highlight an almost impossible dilemma – one still faced today by every Director of National Intelligence: what should, and should not, be said?" 
4. 142 school shootings in America since 2013.
The mass shooting at Umpqua Community College last week was another tragic incident and has highlighted the continuing problem of gun violence in the US. Everytown, a pro–gun regulation group has mapped every school shooting incident since 2013. The numbers are both shocking and sobering, especially when these numbers are just the tip of the iceberg when considering American children's exposure to gunfire. In a single year, at least 336 gunshots occurred in the vicinity of schools in a Washington D.C district.
"When people routinely carry deadly weapons, the chances of emotionally charged conversations spiraling out of control are substantially higher. And really, that's what this map is about. America just has way too many guns floating around — and as a result, there's a rash of deadly or near-deadly incidents at our schools."
5. How advancing women's equality can add US$12 trillion to global growth.
McKinsey has released a report which outlines the economic benefits of the pay gap between men and women, which remains large in both advanced and developing societies.
"A "best in region" scenario in which all countries match the rate of improvement of the fastest-improving country in their region could add as much as $12 trillion, or 11 percent, in annual 2025 GDP. In a "full potential" scenario in which women play an identical role in labor markets to that of men, as much as $28 trillion, or 26 percent, could be added to global annual GDP by 2025.

"Even after decades of progress toward making women equal partners with men in the economy and society, the gap between them remains large. We acknowledge that gender parity in economic outcomes (such as participation in the workforce or presence in leadership positions) is not necessarily a normative ideal as it involves human beings making personal choices about the lives they lead; we also recognize that men can be disadvantaged relative to women in some instances. However, we believe that the world, including the private sector, would benefit by focusing on the large economic opportunity of improving parity between men and women." 
6. Software is eating the world - Breaking Smart Season 1.
Technology consultant, Venkatesh Rao, has released a collection of twenty "binge-worthy essays", which explore the observation that "software is eating the world". Sharply written and beautifully illustrated, this is a must read for understanding new technological possibilities and navigating the new economy.
"A great deal of product development is based on the assumption that products must adapt to unchanging human needs or risk being rejected. Yet, time and again, people adapt in unpredictable ways to get the most out of new tech. Creative people tinker to figure out the most interesting applications, others build on those, and entire industries are reshaped. People change, then forget that they changed, and act as though they always behaved a certain way and could never change again. Because of this, unexpected changes in human behavior are often dismissed as regressive rather than as potentially intelligent adaptations. But change happens anyway. "Software is eating the world" is the most recent historic transformation of this sort."
7.The man who built silicon valley: A tribute to Andy Grove.
Andy Grove came to the United States in 1957 as a refugee from Hungary and went on to become the CEO and Chairman of Intel. He led the company from a start-up to a company at the centre of the information economy. Grove was idolised by Steve Jobs and known as one of the great business leaders of the 20th century. In this video Silicon Valley based investor Ben Horowitz offers a tribute to the accomplished businessman and pioneer.
8. How much would you pay to know your genetic code?
Personal biotech and analytics is predicted to be an area of huge potential growth, although companies are still experimenting with how and who to market to. The latest entry is Veritas Genetics, a spin-off from Harvard University, offering a full individual genome sequence for US$999. Interestingly, the cost of completing the sequence is estimated to be between US$1,600 and $US1,800, leading to the question why does it makes sense to drop the price of DNA and offer it at a loss?
"The bet is that low prices will draw big crowds of consumers to the genome. Companies are counting on the market for consumer DNA data being highly "elastic." Inelastic markets, price drops are met with a corresponding increase in buyers—and higher profits overall. As Henry Ford once said of the Model T, "every time I reduce the charge for our car by one dollar, I get a thousand new customers." But other markets are inelastic. Slash the price of brain surgery, and you won't get any more takers. And it's still not clear which type of market consumer genomics truly is. Just ask your friends and family how much they'd pay to know their genes. Some people don't want to know, even if the information were free."
9. Robot workouts for the elderly.
Singapore has created a robot to help keep the citizens of its rapidly ageing population active throughout their later years. Also known as RoboCoach, the robot offers personalised exercise routines that are 'more enjoyable for the seniors'. Despite initial optimism of the shiny new coaches, questions have been raised as to the effectiveness of the programme, with 'a nice chat' and 'a cup of tea' with a real human being posed as just as beneficial for its ageing population.
"The robot is a part of Singapore's Smart Nation scheme to apply the newest technology to virtually every aspect of the country's operations. It covers everything from always-on public web connectivity across the country to more pressing issues like population density and healthcare. The IDA made it clear that elderly people would not be excluded from the Smart Nation program, and the unveiling of the robot seems to be the first physical proof of this."
10. Is it better to build mega-cities or interlinked, mid-size metropolises?
Many global cities are grappling with growing populations and the challenge of how best to organise their new inhabitants. Should they be adopting a mega-city growth model similar to how cities in the US developed? Or is a network of smaller cities linked by efficient high speed transit, more akin to European cities a better model? This paper from the Research Centre for International Economics in Barcelona explains how both have their challenges.
"Three primary factors determine the trade-offs between networks and big cities: local returns to scale in innovation, the elasticity of housing supply, and the importance of local amenities. Even if there are global increasing returns, the returns to local scale in innovation may be decreasing, and that makes networks more appealing than mega-cities. Inelastic housing supply makes it harder to supply more space in dense confines, which perhaps explains why networks are more popular in regulated Europe than in the American Sunbelt. Larger cities can dominate networks because of amenities, as long as the benefits of scale overwhelm the downsides of density. In our framework, the skilled are more likely to prefer mega-cities than the less skilled, and the long-run benefits of either mega-cities or networks may be quite different from the short-run benefits."