Back to the future: service sector now up to where it was in 2007, just before the GFC, bolstering overall economic growth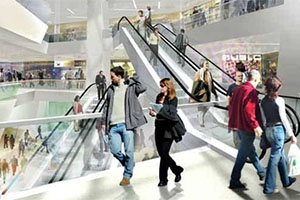 The services sector of our economy is firing on all cylinders, according the the BNZ-BusinessNZ PSI index for November out today.
The overall index is at its highest since 2007.
In fact, key components like new orders, and activity (sales) are at very high levels.
BusinessNZ spokesperson Phil O'Reilly said this is a high even after "a very high level of expansion in the sector over the last six months."
"The proportion of positive comments in November (71.0%) experienced a sizeable lift from both October (61.8%) and September (65.8%).  For those who stipulated positive influences, some seasonal patterns were obviously at play, but general comments centred on a steady stream of activity and opportunities for growth," he said.
BNZ economist Craig Ebert said this will give an upside to impending GDP growth data.
"We expect the services component of GDP will print well over the second half of 2015. The Q3 portion of this is due in Thursday's GDP report, which we expect will show a 0.6% expansion (2.0% y/y) in the nation's economy," he said.
Here is how the November data (unadjusted) has shifted over the past ten years:
| | | | | | | |
| --- | --- | --- | --- | --- | --- | --- |
|   | PSI | Activity | Employment | New Orders | Inventories | Deliveries |
|   |   |   |   |   |   |   |
| Nov-07 | 62.6 | 65.9 | 57.6 | 67.2 | 63.6 | 57.3 |
| Nov-09 | 56.0 | 58.7 | 51.2 | 61.1 | 50.6 | 54.3 |
| Nov-11 | 60.0 | 63.9 | 56.7 | 54.2 | 54.5 | 55.8 |
| Nov-12 | 57.5 | 59.8 | 52.4 | 62.1 | 55.4 | 55.8 |
| Nov-13 | 59.3 | 62.8 | 57.1 | 63.4 | 54.5 | 53.7 |
| Nov-14 | 57.1 | 58.6 | 56.1 | 58.0 | 56.3 | 55.6 |
| Nov-15 | 62.5 | 65.1 | 58.2 | 66.2 | 60.1 | 60.6 |