New vehicle sales break records for the lowest month of the year, with commercial vehicles especially strong, and SUVs claiming the top segment again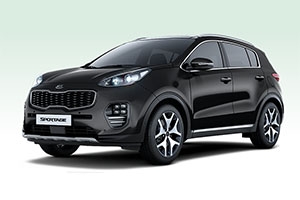 In April, more than 36% of all new vehicles sold were SUVs.
That caps a month where 9,939 new veicles were sold, the most for any April since 1982 (when sales were distorted by official gaming of the import licensing system. 1982 was following an election year where Prime Minister Muldoon opened the tap).
Typically April is the lowest sales month of the year. So April 2016 was the tallest dwarf since 1982.
Keeping the 2016 April sales up were "commercial vehicles". These were at their highest ever levels for an April. In fact, sales in this category have recorded best-ever months for the last six consecutive months.
The industry puts the "strong results" down to "healthy regional economies in Auckland and Christchurch combined with continued strong net immigration and competitive pricing".
The Kia Sportage was the top selling passenger model in April with 4% market share (290 units), followed by the Mazda CX-5 on 3% (224 units) and the Toyota RAV4 on 3% (204 units).
Toyota Hilux regained its position as the monthly top selling commercial model for April with 17% market share (535 units) and was also the top selling model overall for the month of April. The Ford Ranger was the second best seller with 16% market share (507 units) with the Nissan Navara at 10% (327 units).
Over the past twelve months, 95,653 new cars plus 40,249 new commercial vehicles have been imported, the highest combined level ever. In addition, another 145,000 used cars were imported in the same year. (The highest used car imports were in the year to April 2004 when over 160,000 flooded in.) The level of April used car imports will be reported by the NZTA in a few days.
The other interesting fact from these April new vehicle stats is that commercial vehicles now make up 30% of all new imports for the first time. The new tradie ute is a status symbol, it seems.