New car demand continues to break records as sales of SUVs now dominate, and growing construction sector drives light commercials. Tourism demand helps too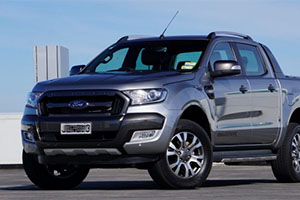 The number of new vehicles sold in the past 12 months to August was an all-time record.
More than +98,000 new cars and more than +42,000 commercial vehicles were added to our roads in that 12 months, both records.
And that does not count the +144,000 used imports in the same period (not a record, but the highest in over ten years).
Of new vehicles sold in August, SUVs now represent 38% of registrations followed by passenger cars with 32% and the light commercial vehicles with a 25% share.
Toyota remains the most popular brand for both cars and SUVs, but the most popular individual vehicle is the Ford Ranger, a reflection of the booming construction industry.
The Ford Ranger is followed by the Toyota Corolla, the Toyota Hilux, the Holden Colorado and the Toyota RAV4.
Toyota has a 20% overall new vehicle market share, followed by Holden's 10%, Ford's 10% and Mazda's 8% market share.
Sales into the rental car market also remain strong, accounting for about 5% of all sales of new cars.
This data is from NZTA's new vehicle registration records. The Used Import data will be available early next week.