Auckland Council says about 30 legal challenges made against Unitary Plan decisions as deadline nears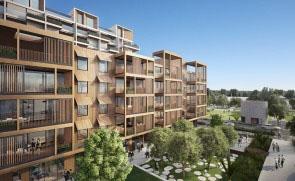 Friday was deadline day for those wishing to lodge legal challenges to the proposed Auckland Unitary Plan.
As of midday Friday, Auckland Council said 30 odd appeals had been filed across both the Environment Court and the High Court. Those appealing include Viaduct Harbour Holdings Ltd, Kiwi Property Group Ltd, Progressive Enterprises, and Smith and Caughey Ltd.
A list of appeals filed with the Environment Court can be found on the Environment Court's website, while copies of the appeals filed with the High Court on questions of law are being uploaded to the council's website. More detail on the appeals process is available on Auckland Council's website.
"As at midday on 16 September, the number of appeals filed in both courts was approximately 30. To offer context, 45 appeals were made to the Environment Court on the 2013 Hauraki Gulf Islands District Plan, a much smaller plan compared to the size and scale of the Auckland Unitary Plan," Auckland Council said.
"As the matters under appeal are before the courts, the council will not be making any further comment on matters relating to appeals."
Touted as the blueprint for how Auckland can grow over coming decades, the Unitary Plan was passed and notified by Auckland Council last month.
The Unitary Plan targets capacity for more than 400,000 new residential homes to meet the demands of Auckland's growth over the next 30 years; expansion of the Rural Urban Boundary to open up more land for development; and a more compact city with opportunities to build more two to three storey homes in the existing urban area, and dwellings up to six stories high close to town centres and transport hubs.
The deadline for lodging appeals was 5pm Friday. (The NZ Herald reports that ultimately more than 100 appeals were lodged).