Plot thickens around suspicious offshore controlled NZ company that appears to have used an ANZ NZ bank account in a pyramid scheme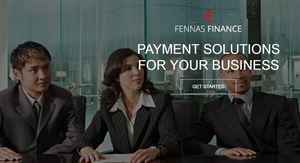 By Gareth Vaughan
The Companies Office has botched the deregistration of a company from the Companies Register that appears to have been involved in the questionable pooling of funds from investors overseas that were then deposited in an ANZ New Zealand bank account.
The company, Fennas Finance Limited, featured in this interest.co.nz article in June. Fennas Finance appears to be, or have been, involved with a secretive organisation named Icon Sachs. ANZ confirmed to us in June that an ANZ bank account was indeed used in this scheme as a depository for overseas investors' money. 
"They were a customer very, very briefly last year. Not in that [Icon Sachs] company's name. Our AML [anti-money laundering] team closed them down quickly and we returned the money to the depositors," an ANZ spokesman said in June. He declined to say how much money was returned, or where the investors were located.
A company removals notice from Registrar of Companies Mandy McDonald this month said she planned to remove Fennas Finance from the Companies Register. This was because she had reasonable grounds to believe that the company, or one or more of its directors or shareholders, had intentionally provided her with inaccurate information.
 Contacted for comment on this, a spokesman for the Ministry of Business, Innovation & Employment (MBIE), under whose umbrella the Companies Office sits, told interest.co.nz an incorrect ground of removal was included in the public notice.
"As a result, the Registrar has determined to cease removal action and will be reviewing this matter. We are unable to comment on whether any further action will be taken against Fennas Finance Limited or parties associated with the company at this time," the MBIE spokesman said.
Fennas Finance describes itself as payment provider and multi-level marketing company (MLM). The company's sole director is now the Australian-based Michael John Ivkovic. Its shareholders are the Dubai-based Gabrioli Ltd and Trans Global Trading Ltd, and Henning Witte of Stockholm. Adrian Brough, who provided a Hawke's Bay address, was removed as a shareholder last week, according to Companies Office records. Brough is also a former director. Brough's stake of about 5% was split between the other shareholders.
Fennas Finance's registered office and address for service is now given as level 16, 157 Lambton Quay, Wellington, where Servcorp serviced and virtual office facilities are located.
Companies Office records show a now deregistered NZ company Mirian Payments Ltd, formerly Mirian Financial Services Ltd, also had Witte, Brough and Gabrioli Ltd as shareholders. British Virgin Islands company Aristander Holdings Ltd, which was a Fennas shareholder between May and August last year before its holding was transferred to Trans Global Trading Ltd, was also a Mirian shareholder.
Norweigian Tor Anders Petteroe presented documents to the Companies Office on behalf of Mirian. Petteroe, who among other things describes himself as the founder and CEO of Towah, was last year described by The Australian as "a Norwegian businessman who's allegedly a pyramid scheme kingpin." 
Neither Petteroe or Witte has responded to interest.co.nz's requests for comment. So far we've been unable to reach Brough and Ivkovic.
Nigel Perkins, a Wanaka-based accountant, who presented documents to the Companies Office on behalf of Fennas Finance, said he quit when he wasn't paid.
"They requested me to process a transaction, a share transfer. I did it and then resigned. That was basically the extent of it," Perkins said.
He said he resigned "because they weren't prepared to pay my bills."
"They didn't really even give a response [as to why they didn't pay]. At the end of the day the bill was tiny anyway. I don't work for people who don't pay," said Perkins.
Interest.co.nz understands the NZ Police have made inquiries about Fennas Finance. However, when asked about the company, and any probing of its activities by the police Financial Intelligence Unit, a police spokesperson declined to comment.
The MBIE spokesman said the Registrar of Companies is not currently assisting any other authorities, either in NZ or overseas, with enquiries in relation to Fennas Finance. A Serious Fraud Office spokeswoman said the SFO hasn't received any complaints about Fennas Finance. And a Financial Markets Authority spokeswoman said the FMA had not received any inquiries or complaints about Fennas Finance, and nor is it involved in any investigation of any kind relating to the company.
*This article was first published in our email for paying subscribers early on Monday morning. See here for more details and how to subscribe.