Bernard Hickey reviews the day's business news with Duncan Garner at RadioLive, Tuesday, November 1, 2016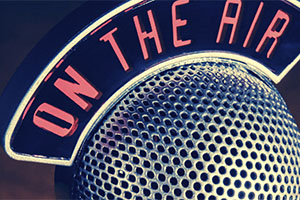 Bernard Hickey reviews the day's business news with Duncan Garner at RadioLive, Tuesday during drive-time, November 1, 2016.
You can hear their discussion here.
The NZX 50 is closing down 40 points or 0.4% at 6,930. 
QV's figures show the rate house value inflation cooling off in October as the third round of LVR restrictions take effect. Nationwide house price inflation fell to an annual rate of 12.7% in October from 14.3% in September, which was the slowest growth rate in nine months. Auckland's inflation rate fell to 13.8% from 15.0%. But it's worth remembering that values are still rising, and the numbers are enormous for Auckland. The average value there has risen by NZ$52,607 or NZ$584 a day to NZ$1.045 million in the last three months. 
House values are still charging ahead in other cities. Whangarei values rose 23% in the last year, while Hamilton rose 25%. A big shout out to Kawerau. Its values rose 49.3% in the year to October. That's up from 43% the previous month. Wellington was up 21%. Canterbury was much more subdued at around 5% and values actually fell on the West Coast.  
The boom in house values to over NZ$1 trillion in the last couple of months is making homeowners richer and encouraging many to borrow against the value of their homes. That's showing up in strong spending figures, particularly online. BNZ and Marketview report that total online spending in September was up 15% from a year ago, with spending through local sites up 13% and up 16% through offshore sites. 
One reason for the strong demand for housing in Auckland is the strong flow of capital coming from overseas, which no one really knows much about. That is likely to keep coming for a bit longer after the Government quietly delayed the introduction of legislation to extend tough anti-money-laundering rules from banks and fund managers to real estate agents, solicitors, and accountants. The rules would force real estate agents to know the original source of money being used to buy homes. The Government says it still wants to legislate by the middle of next year, but the bill will now not be introduced to Parliament until early next year. 
Carmel Fisher will step down as the Managing Director of Fisher Funds next year. She launched it in 1998 and built it up into the fifth biggest KiwiSaver manager. It has NZ$6.6 billion in funds under management, including NZ$3.3 billion in KiwiSaver. It's 49% owned by TSB Bank and she retains a 22% stake with her husband. 
---
This content was first released by RadioLive, and is here with permission.