Bernard Hickey reviews the day's business news with Duncan Garner at RadioLive, Monday, November 7, 2016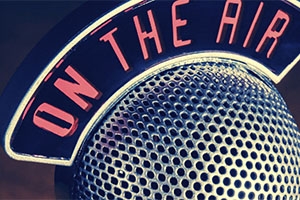 Bernard Hickey reviews the day's business news with Duncan Garner at RadioLive, Wednesday during drive-time, November 2, 2016.
You can hear their discussion here.
Shareholders in New Zealand companies should send lots of little thankyou notes to the FBI director for his announcement today that Hillary Clinton is in the clear over her emails, just two days before the US presidential election. The NZX 50 staged its biggest rally in months today, closing up 165 points or almost 2.5% after the news reduced fears of a Trump Presidency. 
Westpac has joined ANZ in warning it has reduced its appetite for lending to rental property investors into a very highly valued housing market. Westpac CEO David McLean was releasing Westpac's profit, which fell 4% to NZ$872 million and told me the bank has tightened its lending criteria to deliberately slow its lending growth. He also thinks mortgage and savings interest rates have bottomed out, even if the Reserve Bank cuts one more time. 
Sky City Entertainment has found a CEO. He is Graeme Stephens, 53, the CEO of Sun City in South Africa and a Zimbabwean-born former Accountant.
It was an embarrassing day for Statistics New Zealand, who had to revise up their September quarter inflation figure from 0.2% to 0.3% because of a human error in counting the cost of vehicle relicencing fees.
Now is a good time to be a pre-fab house builder or motel owner, given the Government has announced a NZ$300 million package for emergency housing, which involves buying and leasing motels and building pre-fabs. 
The New Zealand Manufacturers and Exporters Association says its Survey of Business Conditions completed during October 2016 shows total sales in September 2016 decreased 6.72% (year on year export sales decreased by 11.72% with domestic sales increasing by 17.12%) on September 2015.
---
This content was first released by RadioLive, and is here with permission.