Donald Trump elected President of the USA; asks for opponents' help unifying the country; pledges to 'deal fairly with everyone' while putting America's interests first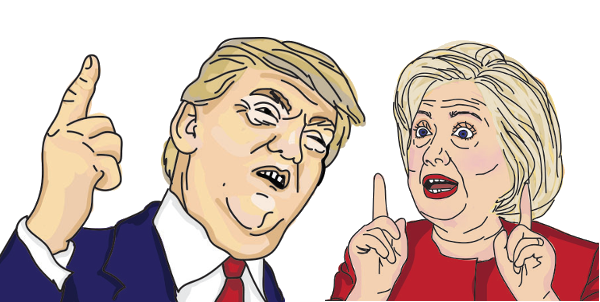 9.00pm
That wraps up our coverage for the night. Thank you for joining us. We will be watching to see how the Reserve Bank of New Zealand responds to the result when it reviews the Official Cash Rate tomorrow morning. 
8.56pm
Trump in his speech says he is reaching out to those who chose not to support him, asking for their help to unify the country. 
"America will no longer settle for anything but the best," he says.
"While we will always put America's interests first, we will deal fairly with everyone."
8.47pm
8.46pm
Clinton calls Trump to concede. Trump to give victory speech.
8.39pm
News organisations are calling it... Donald Trump looks to be the next President of the United States of America. 
8.36pm
Trump wins swing state Wisconsin, securing another 10 electoral votes. 
8.35pm
The Financial Times reports Germany's defence minister, Ursula von der Leyen has appeared on TV urging Trump to avoid isolationism. 
"It's in Europe's interest that the US remains open to the world," she said. She added there were many "open questions" about Trump's intentions, including his attitude to Nato and to Russian president Vladimir Putin.
8.24pm
Trump: 266, Clinton: 218, according to most of the main US news outlets.
8.14pm

8.07pm
Clinton secures four votes from Maine, Trump gets five from Nebraska. Some news organisations still not making a call on the key swing state of Pennsylvania.
7.48pm
Infometrics economist Benje Patterson on Twitter:

7.44pm
Trump wins Alaska. Counting Pennsylvania he only looks to be three electoral votes off becoming President.  
7.40pm
The AP is reporting Trump has won the key swing state of Pennsylvania, worth a crucial 20 electoral votes.
7.31pm
Republicans have clinched a dramatic, unexpected victory in the battle for the Senate, with the Democrats only picking up one seat. Party dominance in Congress will be a crucial determinant of the policy-making outlook for the next president. The House has been in Republican hands since 2011 and has been a bastion of resistance to Democratic President Barack Obama's agenda. 
The likelihood of the Trans-Pacific Partnership being passed is exceptionally slim. 
7.22pm
Republicans retain control of the Senate with victory in Pennsylvania, according to the AP.
7.18pm
Electoral vote consensus across news agencies: Trump: 244, Clinton: 215. Winner needs 270.
7.13pm
Winston Peters is trying to capitalise on the US's discontent, here in NZ. He has made this Facebook post:
Today the USA joined the UK in sending the establishment a message.
The same thing that happened today in the US, and what happened earlier with Brexit in the UK, is happening here in NZ.
Many of you, just as in the UK and USA, have been used and abused by the old political parties, and all of the new ones, except one.
You've been ignored by the political parties who have been blind to your problems and deaf to your voices.
My message to you today is, "I hear you. I see your troubles and help is on the way."
7.08pm
Swing state update according to the NY Times:
Trump leading Pennsylvania and Wisconsin (worth 30 electoral votes). Clinton leading Minnesota and New Hampshire (worth 14 votes). 
7.00pm
Odds of a Federal Reserve interest rate hike this year being dashed. 
6.50pm
The New Zealand dollar remains weak against the US at 73.1 USc. It stooped as low as 72.9 USc earlier this evening, as investors surprised by the level of support Trump has received, retreated to cash.
6.34pm
Markets are going crazy. Here's a wrap from Bloomberg:
* S&P 500 Index futures slide as much as 5 percent
* FTSE 100 Index future drop 4.7 percent
* MSCI Asia Pacific Index drops 2.9 percent
* Mexican peso tumbles 12 percent, breaching 20 per dollar for first time 
* Japanese yen climbs 3.9 percent, most since Brexit
* Euro, Swiss franc rise more than 2 percent
* Gold jumps 4.7 percent, most since 2009
* Crude oil slides 3.5 percent
* 10-year U.S. Treasury yield drops 14 basis points to one-month low of 1.72 percent
6.30pm
Clinton has won Nevada. 
6.09pm
Trump has won the swing state of Iowa.
5.57pm
Here's an electoral vote update:
CNN: Trump: 232, Clinton: 209
Bloomberg: Trump: 238, Clinton: 209
New York Times: Trump: 216, Clinton: 209
5.46pm
Canada's immigration website has been crashing repeatedly throughout the day, as reported here.
5.39pm
Trump wins key state of Georgia, according to AP. That's another 16 electoral votes.
5.33pm
Trump wins Utah, Clinton wins Washington, according to AP.
5.26pm
NZ Herald cartoonist, Rod Emmerson:

5.20pm
Trump has won North Carolina. This gives him another 15 electoral votes.
5.18pm
The world has seen a Brexit-style sell-off in global markets as the possibility of a Trump Presidency started to emerge. Oil prices have tumbled, the gold price has shot up and New Zealand shares dramatically reversed earlier rises, finishing up about 3.5% down. Asian markets have all been strongly sold-off too.
5.10pm
The Business Insider's most read story at the moment is a piece entitled, 'How to move to Canada'... We're not joking.
5.04pm
A big win for Clinton. She's won 55 electoral votes to secure California as expected. She's also taken Hawaii and Oregon. This has put Clinton ahead of Trump in CNN's electoral vote count, at 190, while Trump has 186. He has also just secured Idaho.
4.55pm
News outlets are starting to report Trump has won the key swing state of Florida. This is huge, as it has 29 electoral votes. Clinton has won Colorado.
4.44pm
Interest rates have been jumping all over the place. Before about 4pm the swap rates had all reacted positively, expected a Clinton win, but that has reversed. We have seen the US10-yr go from 1.896% this morning to 1.73% now. The New Zealand share market is now down about 3% after being up earlier. The gold price is now above US$1320 after being just US1270 earlier. Penny for RBNZ Governor Graeme Wheeler's thoughts. He has to make a call on interest rates via the OCR tomorrow morning.
4.35pm
Clinton takes swing state Virginia. The New York Times forecasts there's an 87% chance of Trump winning the presidency. 
4.26pm
Trump has won the key swing state of Ohio. 
4.23pm
New Zealand sharemarket now down over 2%, gold price up above US$1310.
4.20pm
Clinton has won New Mexico, Trump has won Missouri.
4.12pm% 

4.09pm
Trump has won Montana. He has 139 electoral votes, Clinton has 104.
4.05pm
The New Zealand share market has gone off faster than quick-dry concrete, with the benchmark NZX50 now down over 1.3% after being up earlier.
4.00pm
A man believed to be responsible for a fatal shooting near a polling station in California has been found dead, Los Angeles police say.
3.50pm
The Mexican peso is experiencing its biggest drop since Lehman Brothers collapsed eight years ago, Bloomberg reports, as Trump's victory chances improve.
3.41pm
Markets are officially getting very jumpy (or should that be Trumpy?) Gold has rocketed back up above US$1300 after languishing at about US$1270 an hour or two ago. New Zealand shares have reversed earlier gains, with the NZX 50 now down about 0.4% after being up by about 0.3% earlier. Stock futures in the US have tumbled.
3.35pm
Clinton has won Connecticut. Trump has won Louisiana. Trump is showing strength in a number of battleground states.  
3.26pm
The New Zealand dollar is down against the US, as investors rush to safe havens - cash and bonds - in the face of uncertainty caused by Trump faring better than expected at this point in time. He is ahead in Florida.
3.13pm
Trump has taken Texas and Arkansas.
3.08pm
Trump has secured Wyoming, North Dakota, South Dakota, Nebraska and Kansas. Clinton wins New York. Clinton has 97 and Trump 84 of the electoral votes.
3.00pm
Clinton has won Illinois, Rhode Island, Delaware and the District of Columbia. Trump has won Mississippi. Clinton has secured 68 and Trump 66 of the electoral votes. Whoever gets to 270 first wins. 
2.50pm
One of the many gags flooding Twitter at present.

2.45pm
Trump has won Alabama.
2.19pm
Trump has won South Carolina and Tennessee. Here's where things are at:
2.08pm
The NZ dollar has kicked higher as early poll results in Florida show Clinton ahead. The Kiwi has been oscillating between US73.6c and US73.9c since lunchtime. China's CPI is due out at around 2.30pm but we'd suggest the traders will be more US election focused today. (CNN has Florida as too close to call).
2.05pm
Clinton has won Maryland, New Jersey and Massachusetts. Trump has won Oklahoma. 
2.00pm
Swing state update: Clinton's ahead in Florida, New Hampshire and Ohio. Trump's ahead in Virginia. 
1.35pm
Trump has won West Virginia as expected.
1.25pm
Clinton is in the lead in the swing states of Florida and Virginia.
Interest.co.nz's in-house graphic designer, Jacky Carpenter, has whipped these up:
1.05pm
Trump has won Kentucky and Indiana. Clinton has won Vermont. No surprises here.
Trump remains in the lead in the swing state of New Hampshire, which voted Democrat in 2012 and 2008.
12.55pm
Trump is in the lead in Indiana as well.
12.35pm
A polling station in Azusa, California, is on lockdown after a shooting nearby has left four people injured. The police are dealing with a suspect they say is heavily armed. 
12.10pm
The first polls have closed. Trump is in the lead in Kentucky and New Hampshire.
Noon:
Markets have their bets on Clinton. 
11.45am
Here's photo evidence from Politico that pretty much sums up the insanity of the election.
11.30am
Here's what national exit polls conducted by Edison Research have found so far according to the Wall Street Journal. Note it is still early days and these findings can change.
- The number of voters who said trade with other countries, overall, creates more US jobs was about the same as the number who said it takes away US jobs.
- The three presidential debates seem to have had a big impact on the course of the presidential campaign. A majority of voters said the debates were either the most important factor in their vote for president or were an important factor.
- Asked about Clinton's use of private email, 44% of voters said it bothered them a lot and 62% said it bothered them either some or a lot. About 37% said it bothered them not much or not at all. Asked about Trump's treatment of women, 51% of voters said it bothered them a lot and 71% said it bothered them some or a lot. Only 28% said it bothered them not much or not at all.
10:00am
The NZD has risen to 74 USc, 59.7 UKp. On the interest rate front, the 10yr swap is now at 3.00%, another strong rise today.
9:30am
There are reports of long lines at voting booths across the country.
8:20am
Today there will be exit polls. Just what they mean is explained here.
7:30am
For the record, we start the day with the NZD at 73.5 USc and the UST 10yr benchmark yield at 1.87% (having jumped +.05% at 5am this morning NZT).
---
5.00am
Americans are heading to the polling booths in what's been described as the ugliest presidential election in the United States' history. 
Democrat, Hilary Clinton, has been leading Republican, Donald Trump, in the opinion polls, but the margins are tight and the outcome's hard to predict.
Polling website RealClear Politics, has tipped Clinton to take 203, and Trump 164 Electoral College votes, leaving 171 up for grabs across 15 states. 
Under the Electoral College system, the first candidate to get 270 votes wins. A candidate may therefore have less votes overall and still win, if they get votes in the right areas. 
If no candidate receives a majority, the House of Representatives chooses the President and the Senate chooses the Vice President.
Averaging polling data from various media outlets, RealClear Politics has found there's 47% support for Clinton and 44% support for Trump. 
The polling shows Clinton struggling to recoup ground after taking a knock when FBI director James Comey on October 28 [US time] informed congress there was potentially a new stash of emails that appeared to be 'pertinent' to the investigation of Clinton's use of a private email server.
While the FBI on Sunday cleared Clinton of criminal wrong-doing, the question will be whether the FBI's controversial handling of the issue, will sway voters. 
As for Trump, the question will be whether voters are so disenfranchised with the status quo sociopolitical landscape, that they're willing to look past Trump's lies, sexism, racism and tax avoidance, to achieve 'change' of some sort. 
What does this mean for New Zealand?
Importantly, both candidates are opposed to the Trans-Pacific Partnership - a trade deal among 12 Pacific-rim countries, excluding China, the New Zealand Government has been working on relentlessly. 
The New Zealand Institute of Economic Research (NZIER) has dubbed the prospect of a Trump victory as "horrible".
It expects borrowing costs for New Zealand firms and mortgage-holders are likely to rise as credit conditions tighten in the face of uncertainty. It also maintains the New Zealand dollar could appreciate in the short term as markets are concerned about future US competitiveness. 
Furthermore, a weaker US economy will have a negative impact on the $8.4 billion of goods and services we sell to the US.
As for a Clinton victory, the Wireless eloquently says this would be "less horrible", with many of the US's trade policies expected to stay the same. 
Timeline
So how will the day play out? Here's a timeline put together with the help of The Telegraph (all times are in New Zealand time).
What happened overnight:
Some of the first results have been announced.
What's happening today:
Noon: The first polls close in Indiana and Kentucky, two traditionally Republican states.
1pm: Polling stations start to close in the battleground states of Florida and Virginia, as well as Georgia, South Carolina and Vermont. The first state projections will be made based on exit polls.
1.30pm: Polls close in the traditionally Republican West Virginia, as well as two other swing states: Ohio and North Carolina.
2pm: Polls close in a host of states. Two of them, Pennsylvania and Michigan, are big target states. Other states where polls close are: Alabama, Connecticut, Delaware, District Of Columbia, Illinois, Kansas, Maine, Maryland, Massachusetts, Mississippi, Missouri, New Jersey, North Dakota, Oklahoma, Rhode Island, Tennessee and Texas.
3pm: Another flurry of activity when polls close in Colorado, Louisiana, Minnesota, Nebraska, New Mexico, New York, South Dakota, Wisconsin, Wyoming. Colorado and Wisconsin are both swing states.
4pm: Poll closes in two swing states, Iowa and Nevada, plus Arizona, Montana and Utah. Utah could be interesting because Mormon and ex-CIA operative Evan McMullin has polled well.
5pm: Earliest possible time the election will be "called" for either candidate by US TV networks. It's also the time the polls close in California, a Democrat state with the most electoral college votes of any state (55), as well as Hawaii, Idaho, Oregon and Washington.
Stay online for updates from interest.co.nz throughout the day. We'll be sure to add both a Kiwi and a financial flavour to the coverage.
---