Green Party won't stand candidate in Wellington's Ohariu electorate, in move giving Labour better chance to oust United Future's Peter Dunne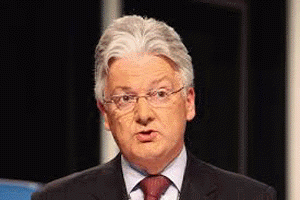 The Green Party has announced it will not stand a candidate in Wellington's Ohariu electorate in September's general election. The move is designed to give new Labour Party candidate Greg O'Connor a better chance at beating United Future's Peter Dunne in the seat.
At the 2014 election, Dunne received 13,569 electorate votes for the seat, just ahead of Labour's Virginia Andersen with 12,859. The Green Party candidate at the time, Tane Woodley, received 2,764 votes. National's Brett Hudson received 6,120 votes.
The party vote in the electorate was a completely different story, however. National was the clear favourite with 18,810 against Labour's 8,771. Dunne's United Future only received 273 party votes in Ohariu in 2014.
Prime Minister Bill English has already said his National Party will likely try to help coalition partners ACT and United Future get into Parliament on 23 September with agreements in their leaders' respective electorates. ACT's David Seymour currently holds the Epsom seat. Both ACT and United Future have been part of the National-led coalitions since 2008, along with the Maori Party.
What is your view on electorate deals? Please comment below.
Read the Green Party statement:
The Green Party has decided to not stand a candidate in the Ōhāriu electorate for the 2017 general election.

"The Green Party's priority is changing the Government in 2017. We have been very clear with our supporters and the public about that since we signed the Memorandum of Understanding with Labour last year," said Green Party Co-leader James Shaw.

"I think New Zealanders will understand that, in an MMP environment, it makes perfect sense for us to not stand a candidate in Ōhāriu.

"Ōhāriu has a significant impact on the makeup of Parliament. Not standing in Ōhāriu increases the chances that we will be in a position to change the Government in September – it's as simple as that.

"If we want to ensure our economy is working for everyone, our environment is protected, and our children grow up with every opportunity possible, then we need to change the Government.

"This decision was reached after many discussions within the Green Party. The Greens will still campaign strongly for the party vote in Ōhāriu because under MMP, the party vote determines the number of MPs each party has.

"Our decision in Ōhāriu has no bearing or influence on any other electorate," said Mr Shaw.