September 23 named as election date; Prime Minister says National would again work with Act, United Future and Maori Party; would talk to Winston, but NZ First 'an unlikely partner'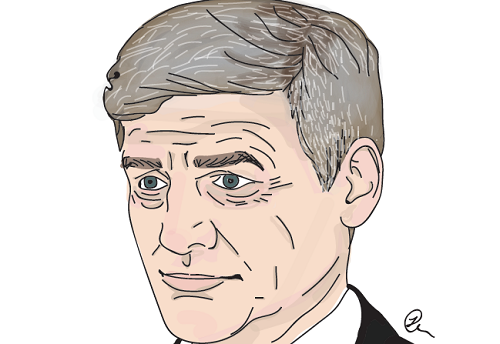 New Zealanders will go to the polls on 23 September, Prime Minister Bill English announced today.
Sticking with a precedent of announcing the date early set by predecessor John Key, English said the date was partly chosen to allow whoever is Prime Minister after the election to represent New Zealand at the APEC and East Asian summits towards the end of the year.
The Prime Minister noted National would likely require to enter another coalition government in order to govern due to the nature of MMP.
English said his preference is to stick with current coalition partners, Act, United Future and the Maori Party.
National will likely follow the formula of helping Act and UF leaders, Peter Dunne and David Seymour, to win their electorate seats, English said. 
"You could expect us to stick with a formula that's worked pretty well for us and stable government," he said.
English said he would also be prepared to negotiate with New Zealand First depending on the make up of parliament, although the party is an "unlikely partner".
He ruled out working with The Greens and Labour.
English criticised the Greens' approach to working with the National-led government in the past, saying they became too ideological after initial successes, including their joint home insulation scheme. It would be "easier to do a coalition with Labour than the Greens," he said.
Meanwhile, English would not be drawn on whether he would accept New Zealand First leader Winston Peters as his Deputy Prime Minister, if Peters demanded the position in return for a confidence and supply agreement.
He also tried to play down the prospects of requiring NZF as a coalition partner, saying Peters' inward-looking party stood in contrast to National's more open stance on certain policies. English did say though that the current government has been looking at New Zealand's immigration settings and that there will likely be some small adjustments made this year.
Economy key; Could look at improving incomes
The election is set to be fought with the economy as the central pillar, English said. National will continue to outline where any surplus cash in the government coffers will be allocated, he said.
English noted the government's announcement last year to increase capital spending from NZD 1.5bn to NZD 3bn. Excess cash will also be used to pay down government debt, he said. There might then be an "opportunity for doing something about incomes across the board," he added.
Opposition ready to go
In reaction to the election date being announced, Labour Party leader Andrew Little said his party was raring to go.
"We can't wait to start campaigning on what Kiwis are worried about today. We urgently need to fix the housing crisis to make first homes more affordable, help Kiwis get the health care they need and build the world class education system parents expect for their kids," Little said.
The Green Party also called for a change in government. "After eight years under National, carbon emissions have soared and inequality has skyrocketed. 1 in 4 Kiwi kids are living in poverty with more and more families living in their cars or on the streets," co-leaders Metiria Turei and James Shaw said.
New Zealand First's Winston Peters also said the party is ready: "All our planning and key events, such as the campaign launch and the annual convention, are set around this date. It suits us fine."
Meanwhile, Act's David Seymour said the party is in its best shape in years: "ACT will campaign on unleashing the creativity, energy and enthusiasm of New Zealanders by removing petty regulation, reducing tax burdens, and fostering entrepreneurship," he said.
"ACT will also lay out its plan to tackle poverty with more jobs and higher incomes, affordable housing, and greater opportunities in education. We will ensure Bill English remains Prime Minister while addressing the issues John Key neglected.
"I also appreciate the Prime Minister's stating his preference to work with ACT, first before any other parties. This should help my campaign in Epsom, however I don't take anyone's vote for granted, and will campaign hard in the electorate on my record as an active and committed local MP."
(Update adds extra English comments on Greens, plans for surplus cash and NZ First, comments from other parties).