Partial means testing of NZ Super and restrictions on the ability of landlords to evict tenants are cornerstones of The Opportunities Party's housing and income policies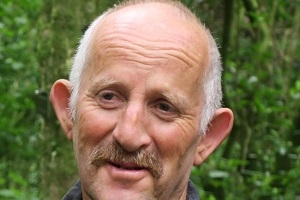 Landlords would only be able to evict tenants if they damaged a property or did not pay their rent if The Opportunities Party (TOP) has its way.
A cornerstone of the party's Housing Policy, released Tuesday evening, aims to give tenants greater security of tenure.
"We intend to change the regulations around residential tenancy law so leases make it far easier for a tenant to remain in the premises long term," the policy says.
"This will be achieved by restricting the conditions under which a landlord can evict a tenant to those of non-payment of rent, or property damage.
"Sale of a property is not necessarily a legitimate reason for eviction."
However tenants would be able to quit a tenancy by giving 90 days notice.
TOP would also require all residential rental properties to have a Warrant of Fitness, a move it says would ensure properties were sanitary, warm and energy efficient.
And it aims to "expand provision of social housing by gifting Housing NZ houses to the voluntary sector."
TOP also announced how its Unconditional, or universal, Basic Income (UBI) Policy would be applied to families with very young children and senior citizens.
All families with very young children (aged under three, or under six if adopted or fostered, would receive $200 a week, which would replace paid parental leave.
Additionally, low income families with children under 17 would be eligible for an additional $72 a week ($3744 a year) instead of the in-work tax credit, and would remain eligible for current welfare payments such as unemployment, disability, sole parent and sickness benefits.
Free full time childcare would be available for low income families with children aged between one and three, if the parents were in paid work, and the work test that would apply would have no minimum hours.
TOP also announced how the UBI would be applied to senior citizens.
All senior citizens aged 65 or more would receive $200 each per week.
But a means test would be applied for those who needed additional top ups of up to $7500 a year, taking payments to the current level of the existing NZ Superannuation scheme.
The policy says top ups would be indexed to actual living costs faced by retired people rather than average incomes.
"We are aligning the benefits received by the elderly with those available to families," the policy said. 
.Here is the policy announcement.