Govt touts crime tax success as offender levy proceeds pushes through $25m mark since 2010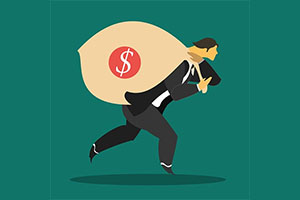 A crime tax imposed by the New Zealand government has raised $25m since it was introduced in 2010.
Justice Minister Amy Adams announced Monday that the 'offender levy' had recently powered through the landmark take figure.
The $50 tax has been imposed on all offenders at point of sentencing since 2010. Proceeds go towards supporting victims of crime.
Adams said $3.2m was collected in 2015/16, with the track for the current year pointing closer to $3m "due to a reduction in crime."
This means the take is expected to come in a just below the government's forecast $5m Coal Energy Resource Levy in this year's tax collection. See the government's tax take forecasts in our Budget 2016 tax table here.
Read the full announcement from Adams below:
Victims of crime are continuing to benefit from the Government's Offender Levy which has generated more than $25 million since it was introduced, says Justice Minister Amy Adams.

The $50 levy, which contributes to support services for victims, has been imposed on all offenders at the point of sentencing since 2010.

"The Offender Levy is a way to help ease the financial and emotional burden that falls on victims of crime and ensures that offenders contribute to addressing the harm their crimes have caused," says Ms Adams.

"In the 2015/16 financial year, $4.1 million generated by the levy was invested in support and services which helped around 5700 victims. This included $1.7 million to support sexual violence victims such as by employing specialist advisors who helped around 1400 victims through the court process.

"Since 2010, the Offender Levy has also funded grants for victims who need to travel to attend court, restorative justice or parole hearings. It has also funded grants for families of homicide victims to help with funeral expenses, lost income and counselling."

Ms Adams says that although it is pleasing to see that the levy has been able to support thousands of victims, it is even more pleasing to see that the funds collected are reducing as a result of a drop in crime.

"$3.2 million was collected through the Offender Levy in 2015/16. This year is tracking toward $3 million, largely due to a reduction in crime in recent times."