Foreign direct investment in New Zealand now exceeds $100 bln, but as a share of all business investment is now only 5.9%, its lowest in at least six years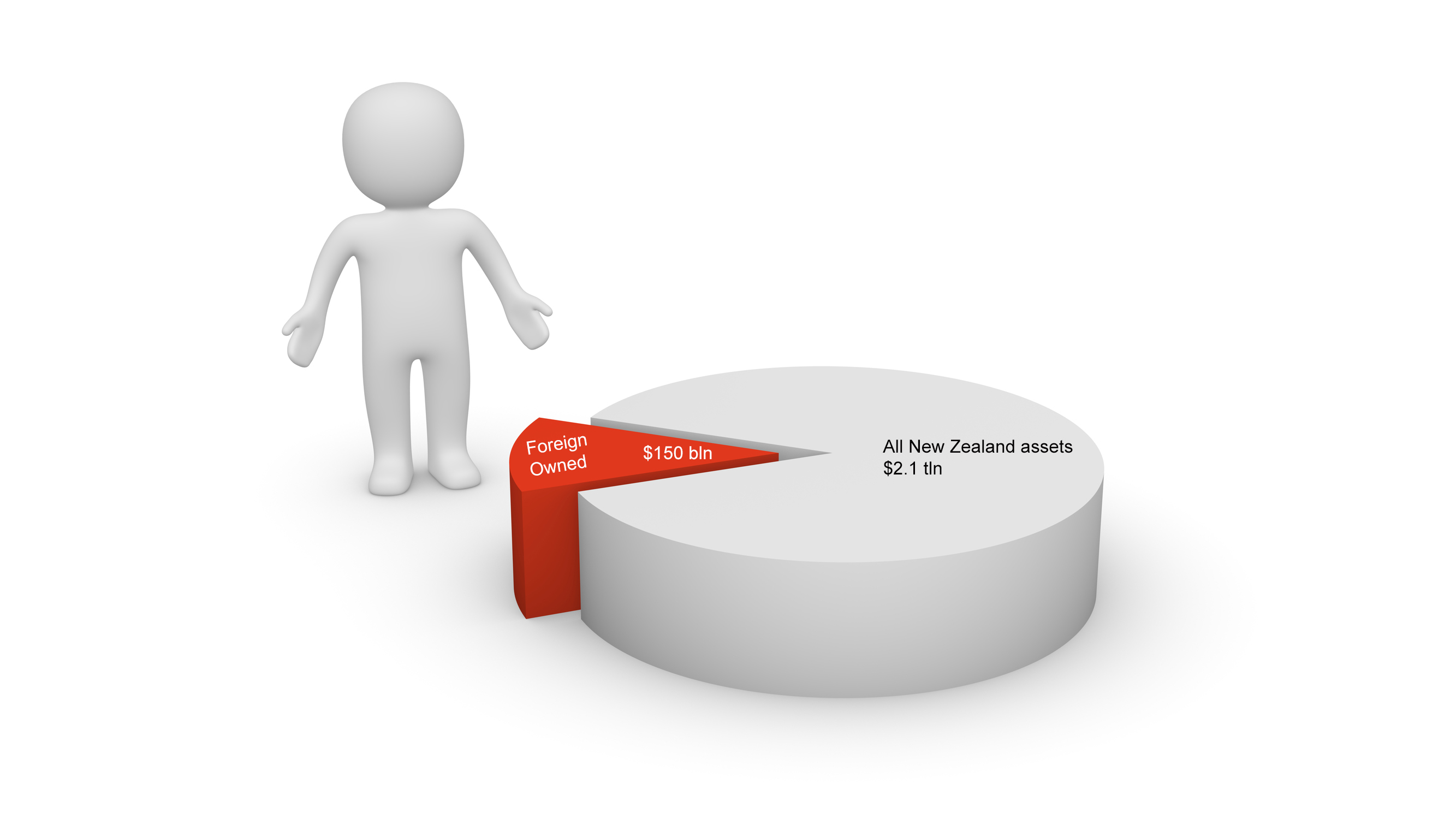 As the election debates heat up, some attention will be paid to the old chestnut of foreign ownership.
This review is intended to update the issue with the basic background facts.
The OECD has recently released updated details of foreign direct investment flows for 2016 and the resulting foreign direct investment positions. New Zealand data is included in that review.
The OECD data is all in USD terms, but can be restated in NZD terms using RBNZ-published average exchange rates.
This is what it shows: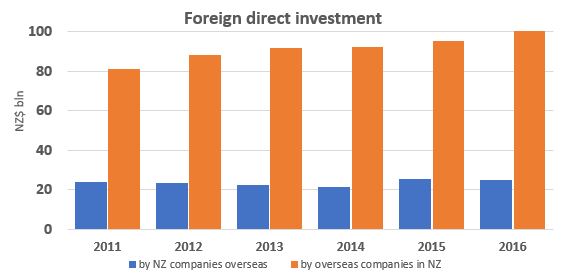 Basically, foreign direct investment in New Zealand continues to grow in absolute terms and in 2016 exceeded NZ$100 bln for the first time.
(In USD terms, the 2016 values rose, but were still below the 2012 levels.)
As a percent of the national balance sheet, these levels are still very low.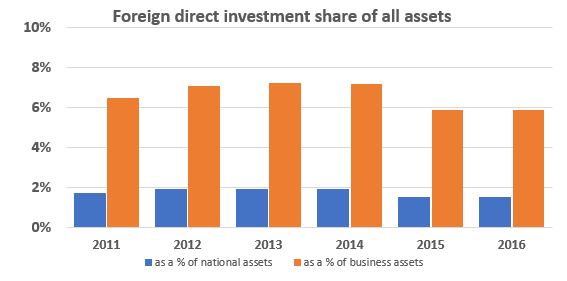 We sourced the total business enterprise asset levels from the annual national balance sheets prepared by Statistics NZ, although we have had to estimate the 2016 data because it is not yet released. The same data source gives the total national balance sheet asset levels, including businesses, households and government.
Recent strong growth in both overall business enterprise assets, and the national economy reveals that foreign direct investment actually holds a lower share now than in the recent past.
Jingoistic views that "we are selling off New Zealand" and losing control of our economic base to foreigners seems wide of the mark.