Prime Minister commits $321 mln to helping the 'most vulnerable' in Budget 2017; reiterates need for government debt to drop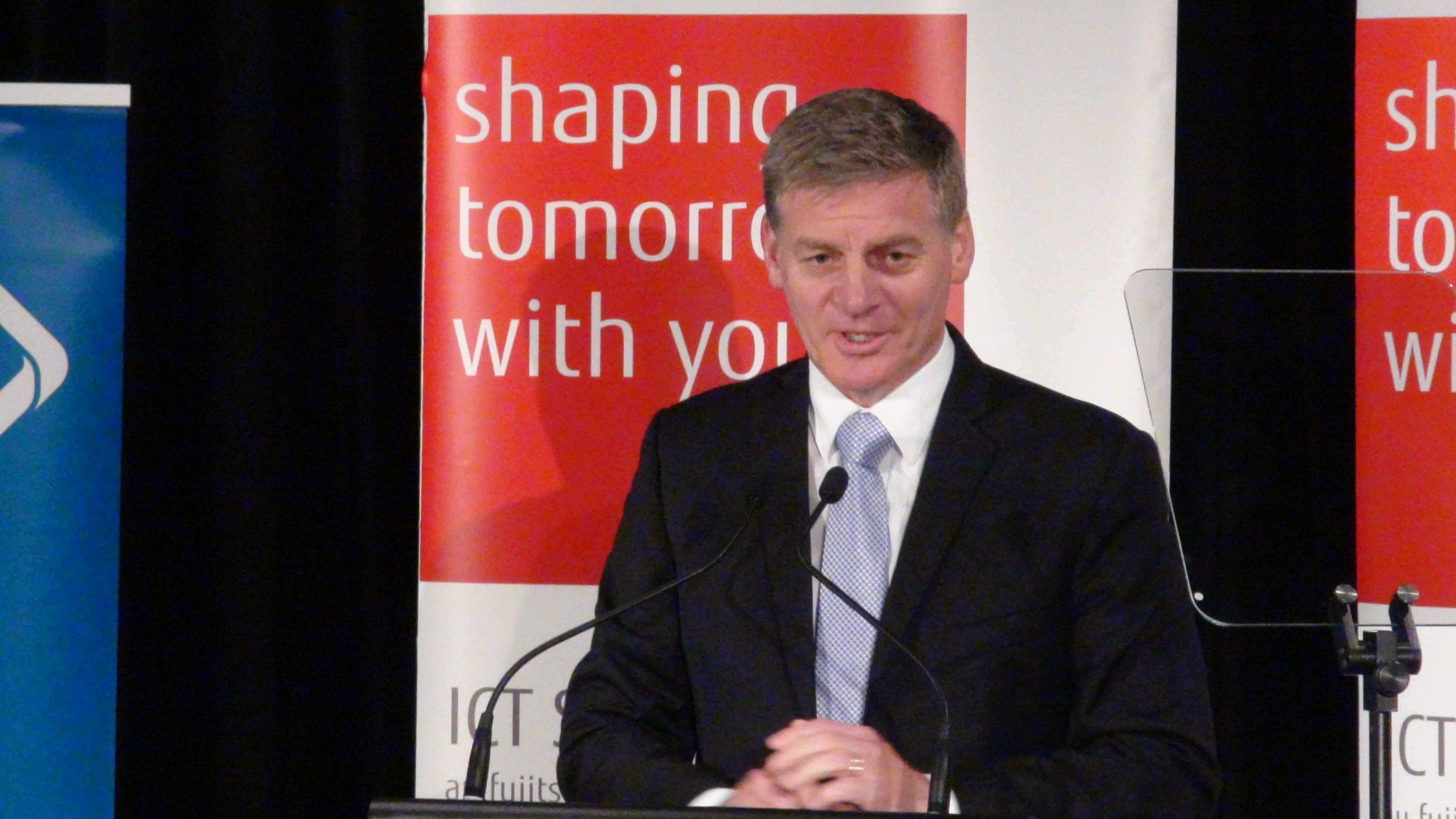 The Government is pledging $321 million toward a 'Social Investment Package' in this year's May 25 Budget.
In a pre-Budget speech in Wellington on Wednesday Prime Minister Bill English said the package would include 14 initiatives to "help our most vulnerable".
He said $69 million would be put toward "a national rollout of the Family Start Programme, an expansion of behavioural services for young children and a new programme to support pre-school children with oral language needs and literacy difficulties".
The Minister for Children Anne Tolley and Education Minister Nikki Kaye explained: "Budget 2017's investment will increase the number of Family Start places by around 570 a year to ensure the programme is available throughout the country.
"This extra funding means Family Start will provide intensive support to over 7,100 at-risk families at any one time.
"Family Start can help reduce infant mortality, lead to higher child immunisation rates and participation in Early Childhood Education, and ensure more mothers who need it can access community-based mental health services."
Yet the Government hasn't outline what the remaining $252 million in the package would be used for, saying this would be revealed in the Budget.
Public service targets
English also announced 10 new targets for the public service.
"Since we introduced the Better Public Services targets in 2012 we have seen tangible and long-lasting results in priority areas like reduced welfare dependency, better educational achievement, improved healthcare and less serious crime. We want to build on that success…"
Some of the targets include:
- Having 90% of pregnant women register with a Lead Maternity Carer in their first trimester;
- Reducing the number of hospitalisations for children 12 and under with preventable conditions;
- Improving the literacy and numeracy of children – focussing on higher achievement of students in year 8;
- Reducing the number of serious crime victims by 10,000;
- Achieving a 20% reduction in the time it takes to house priority clients on the social housing register.
"Every six months we will publish an update on our progress, so you can see exactly how your money is making a difference," English said.
'We still need to get debt down'
In his speech English also noted: "We've moved from an $18 billion deficit five years ago to a $1.8 billion surplus last year, but we still need to get debt down so we can respond to future shocks, as [Finance Minister] Steven Joyce outlined last week.
"At the core of it, surpluses mean choices.
"They mean we can help people through difficult times – like in Christchurch, Kaikoura and Edgecumbe – without having to cut public services elsewhere.
"They mean we can increase wages for 55,000 low-paid health care workers through a $2 billion pay equity settlement, as we announced last month.
"And they mean we can invest in new infrastructure, like the $800 million to rebuild State Highway One through Kaikoura, as [Transport Minister] Simon Bridges announced last week.
"We know that to keep growing we need to invest in infrastructure to support that growth."
English went on to say: "In 2007 John Key stood in the 35,000-seat Westpac stadium and said the number of New Zealanders heading offshore every year was enough to fill it.
"Nine years later that 35,000 is down to almost zero.
"In fact, in the 12 months to March the net outward migration of Kiwis was at its lowest level for any March year since 1964.
"That's a vote of confidence in New Zealand.
"We celebrate that and we're building for it.
"Over the next four Budgets the Government will allocate a further $11 billion toward capital infrastructure – taking our total capital investment over the next four years to around $23 billion.
"That's on top of the $20 billion of capital investment the Government has made over the last five years."