English dangles tax cuts in front of party faithful while trying to work through Barclay Affair deflection play-book; Winston Peters targets regional economic development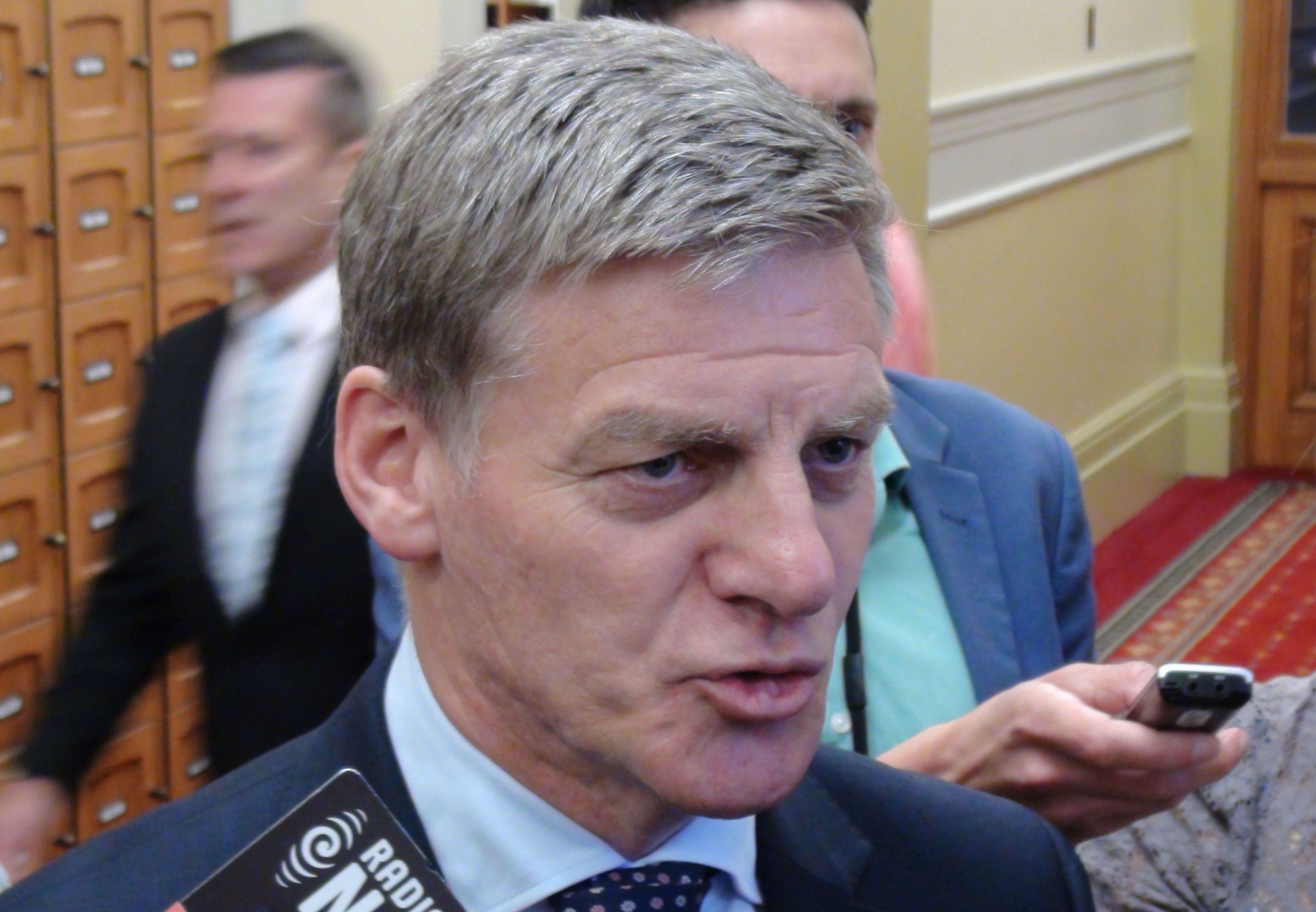 By Alex Tarrant
As expected, National's election year gee-up/Barclay Affair deflection strategy had talk of tax cuts front and centre.
Bill English's keynote speech to the party's annual conference over the weekend was void of any real policy announcements, but the National leader did outline to the faithful a "vision to take New Zealand into the 2020s".
All the buzzwords you'd expect were in there: Embracing trade and growth, recognising innovation, better public services, boosting infrastructure, protecting the environment, ICT sector potential, building homes faster. But the only comments to gain any real traction were around tax.
"Another priority will be further raising take-home incomes and reducing taxes," English said.
"National wants to do more to put more money in people's pockets and reduce the pressure on those families most in need. We believe that taxpayers make better use of their own money than politicians.
"A strong economy on its own lifts incomes. But of course the Government can also help. The Budget's Family Incomes Package was an excellent step forward. Wouldn't it be great if we could do it again? Well, we can," he said.
"If we are able to keep lifting growth and carefully manage the public finances, we will be able to further reduce taxes and lift incomes."
National's speech writers were careful to include the bit relating to reducing the pressure on the families most in need. Interest.co.nz's Saturday precursor to English's speech included a quote from campaign chair (Finance Minister) Steven Joyce about his worries around marginal tax rates faced by lower income people when they took on extra work.
But importantly, that doesn't mean those on higher incomes will be left out. There will be political positioning in this space as the election nears. Labour is busy beavering away on its own Alternative Budget. Going by its attacks on Budget 2017, those on lower incomes, and certainly not those on higher incomes, will be the beneficiaries of any income relief from a Labour-led government.
Despite dangling tax cuts sometime in the future in front of everyone, English was still dogged by the Barclay Affair. The Nation and Q&A ran pre-recorded interviews with him Saturday and Sunday mornings touching on nothing else.
A media conference Sunday revealed Todd Barclay had offered to play English the recordings. It now seems clear recordings were made – Barclay has admitted it – so we now wait to see whether police will reopen an investigation into whether the act could have been illegal (ie was Barclay a party to the conversations or not?).
A reopening of the investigation might shift the focus back to Barclay and the 'local' dispute among National's Clutha-Southland members. It will also mean English can deflect questions on the issue.
Deflection attempts began to show through further over the weekend and into Monday morning as National sought to move the conversation away from brand-English. The story by Monday morning had moved partly on to what National Party board members knew and who made decisions regarding the complaint and settlement.
Some comments from English on Radio NZ Monday morning indicate the direction he and Joyce would like the situation to head.
Exhibit one: "There's a whole lot of detail about this I simply don't know. It's all been covered by a 10-month police investigation. I didn't set out to investigate the issues because that was being covered by the police."
Exhibit two: "I knew one thing about it, which was the conversation I had with Todd Barclay. I passed on the contents of that conversation to the relevant people – there's any number of others involved in all this, and a 10-month police investigation, which had the opportunity to ask all the questions of anyone, they could have come back and asked me more questions."
Exhibit three (when asked how much from the leader's budget was paid as part of the settlement): "I don't know. I was not Prime Minister at the time, I had no official role, I was not a party to the dispute. The settlement of that dispute is confidential, no one's breached that confidentiality and they would face…significant issues if they did."
My two take-outs from that: "there's any number of others involved in all this," and "I was not Prime Minister at the time, I had no official role, I was not a party to the dispute."
The key question now is, if needed, how much flak can be deflected onto John Key and National Party staff with English coming across as having disagreed with any decisions that were made when he found out about them.
The Opposition will have chances Tuesday and Wednesday in Parliament's Question Time to ask English directly about the situation. They'll be keen to keep the spotlight on his decision-making process more than anything else.
Winston carries on
Meanwhile, Winston Peters also spent the weekend speaking to party faithful. At New Zealand First's campaign launch for the regions in Palmerston North, Peters sought to position NZF as having "the policies to turn this country around." He attacked English's speech as "bereft of ideas and excuses."
"All he could promise after nine years of National was increased incomes and lower taxes by 2020. Surrounded by all manner of deficits, Canute like he promises surpluses and tax cuts," he said.
Peters outlined a policy platform focussed on regional development, canvassing existing and new policies, including:
A wage subsidy for small business that take on job seekers and provide work experience.
Real incentives for small businesses to help disengaged youth become work ready and support mature age job seekers back into work.
Immediate Tax deductions for every new business asset costing under $20,000
Immediate Tax deduction for professional expenses when starting a business, and by
Streamlining business registration for those planning to start a business
New Zealand First will get rid of the student loan for Kiwi students staying and working here in NZ after they finish their studies.
The only requirement is that they work for the same number of years as they have studied.
For graduates with skills required in the regions, like teachers, nurses, doctors, police and other much needed regional skills, we plan to use a bonding system.
We will also introduce a universal student allowance.
In this campaign New Zealand First will detail how we are going to return the full GST from Tourists back to the regions in which they spent the money. The data, easily accessible which measures this spend already. You make the money here and you're going to get your fair share back.
NZ First will give rail a real role in regional NZ by properly investing in the rail system.
Under our policy the rules would be strict - there would need to be clear, unequivocal and quantifiable benefits to New Zealand before foreign ownership was allowed.
New Zealand First is calling for the National Policy Statement on Freshwater Management to be reviewed.
New Zealand First would ensure that only the sustainable taking and use of water for commercial purposes is permitted by developing a national water use strategy.
NZ First has a Royalties for the Regions Policy. Under this policy, 25% of royalties collected by the government from enterprises such as mining, petroleum and water stay in the region of origin.
New Zealand First will recruit 1800 extra front line police in the next three years. Just like we recruited 1000 front line police the last time we had the power to.