Police re-open investigation into National MP Todd Barclay; Development could allow English to shut up shop on discussing the matter; All eyes on how it will affect National's polling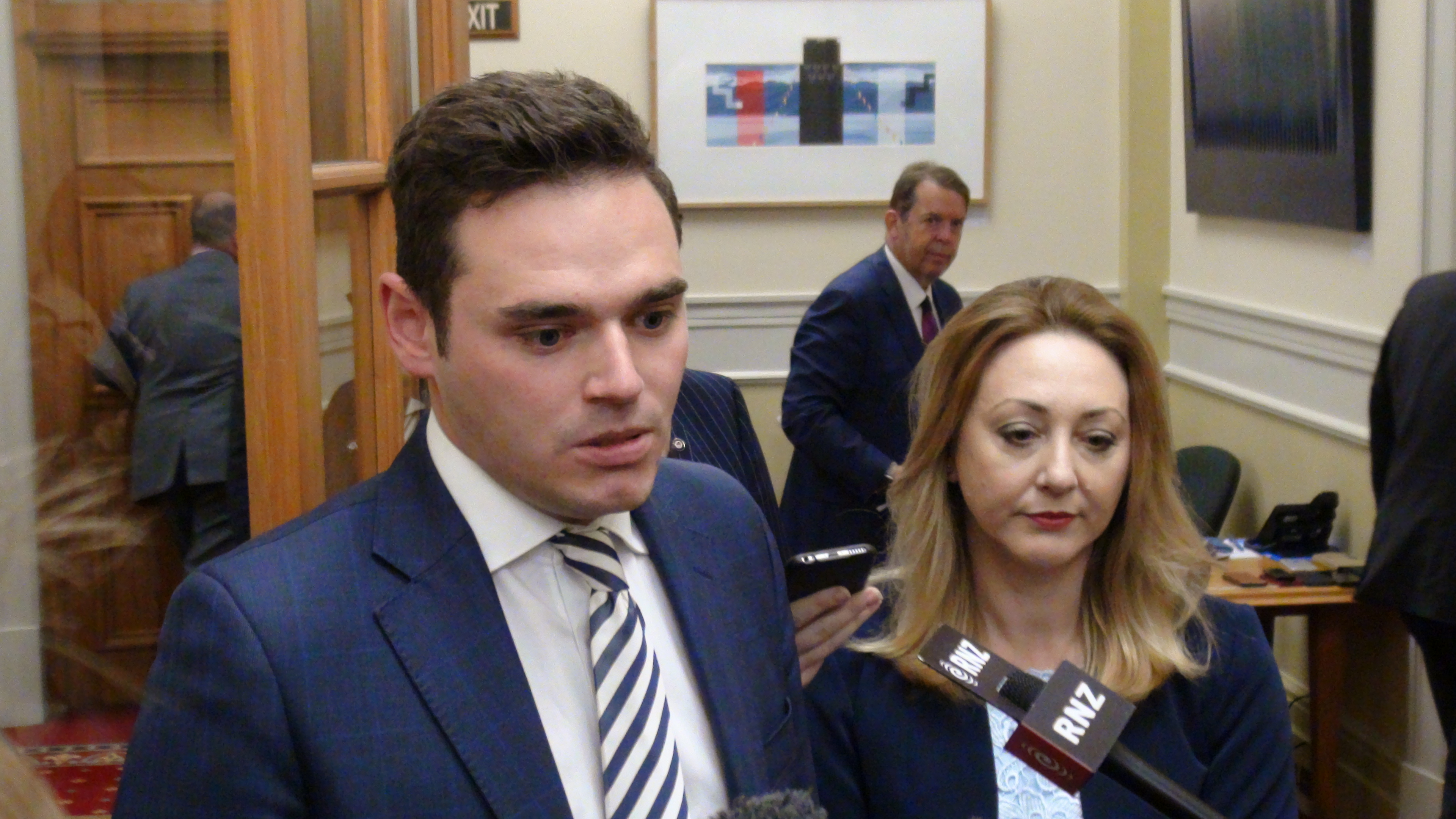 By Alex Tarrant
Police have re-opened their investigation into whether Clutha-Southland National MP Todd Barclay intercepted private communications.
This latest development in the 'Barclay Affair' should serve to help Prime Minister Bill English steer clear from having to answer questions on the matter, citing a wariness to not be seen interfering with a Police investigation. Read more on the implications for political polls and the Kiwi dollar further below.
Police Assistant Commissioner (Investigations) Richard Chambers said Tuesday the move to re-open the case "follows assessment of a range of information and comment in the public domain over the last week."
Police have commenced speaking to a number of individuals who may have relevant information, Chambers said. "Any new evidence which is gathered will be carefully considered to determine what, if any impact it has on the outcome of the original investigation.
"This will be a thorough process with oversight from a senior detective, however at this stage we are unable to put a timeframe on how long it might take," he said.
The move was expected after Barclay publicly announced last week that previous comments that he had not recorded a staffer's conversations had been misleading – effectively confirming recordings had been made.
Barclay had previously declined to be interviewed by police during an initial 10-month investigation, which ended without any charges being laid. Then-Finance Minister Bill English told police in April last year that Barclay had told him recordings existed, but that he did not know whether Barclay was present at the time or a party to the conversations.
Under New Zealand law a person can record a conversation they are a party to without the other party knowing, but not private conversations they are not party to.
Feeding through to the polls?
One potential benefit for National from Police re-opening the investigation is this will provide an excuse for now-Prime Minister Bill English to not answer Opposition and media questions on the issue, even in Parliament's debating chamber, if he chooses. Further questions are expected Tuesday and Wednesday during Question Time (2pm).
Whether this will serve to get English out from the middle of the saga is yet to be seen. As Interest.co.nz has written, the focus shifted on Monday to what the National Party board knew about the situation, and that blame may be laid on other individuals who made decisions on the pay out at the time, rather than on English's actions or inactions.
A re-opening of the investigation should put the focus back on Barclay's actions, although there is potential Police will again interview English on what he knew at the time about the affair. Expect the Opposition to try and keep English's name in the spotlight, regardless.
On a broader level, the situation is being closely watched in terms of how much damage it could do to National in the polls ahead of the 23 September election. Various polls conducted after the Budget, but before the Barclay Affair re-emerged, had National sitting between 46% and 49%, which would likely allow the party back into power if its current partners picked up their existing seats.
Between 46% and 44% of the vote, National could still govern with the Maori Party, ACT and UnitedFuture if the Maori Party manages to pick up four seats. They currently have two, one of which is a list seat. Below that, National is likely to be in 'Winston territory', requiring New Zealand First support to be able to govern or pass legislation with a majority.
Roger J Kerr wrote on Monday that political opinion polls will be as important as economic indicators in setting the direction of the Kiwi dollar in coming months.
"Political risks on the NZ economy and NZ dollar exchange rate are set to increase over the next three months in the run up to the late September General Election," Kerr wrote.
"From an offshore investor and currency speculator's perspective the prospect of a potential change of Government to a more left-leaning Labour/Greens coalition would appear very strange to them given how well the economy is travelling. The NZ voting public rejecting the economic and employment growth for some other objectives would cause those overseas investors into NZ shares and bonds to reduce their holdings (thus become sellers of the NZ dollar in doing so)," he said.
"It does appear that the election campaign will be fought over immigration, housing and environmental issues (not financial/economic issues), therefore the incumbent National Government faces a real challenge to be re-elected for a record fourth term.
"Typically, political risk in New Zealand is not rated by overseas players as that influential for the currency. However, the prospect of a hung Parliament with NZ First's leader Winston Peters calling the shots as to whom he will support to form a new Government would have to be unsettling for any foreign investor in the Kiwi dollar."