Labour to announce high-level spending projections Wednesday with focus on health; Work done on how to deflect 'tax and spend' and 'dodgy accounting' criticisms of previous years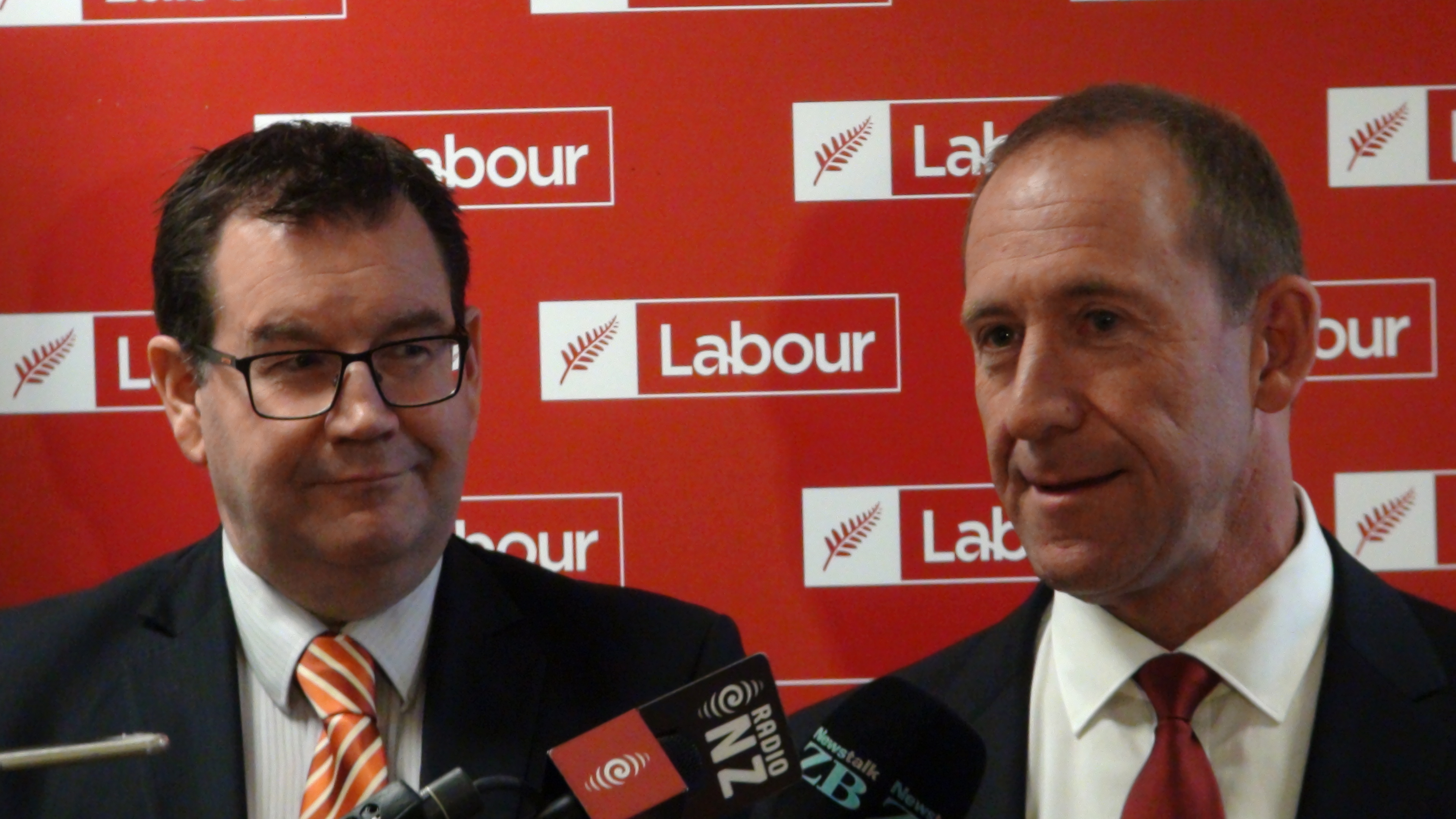 By Alex Tarrant
Further evidence of how Labour is looking to portray a different 'centrist' stance from National will be on display later Wednesday as Andrew Little and Grant Robertson release a set of fiscal projections for the next four years.
These will be high-level numbers detailing how much certain Crown expenses will be over National's Budget 2017 projections, with a key focus on Vote Health. While we'll be given headline figures for projected spending, these won't be whittled down to individual policies – there will be large 'other' sections for policies set to be announced during the election campaign.
Separately, Labour says one of the first things a Labour-led Government would do is resume payments to the New Zealand Superannuation Fund.
Meanwhile, Labour will seek to limit any 'dodgy numbers' accusations by basing their projections on top of those in Steven Joyce's May Budget out to 2021 (see page 94 in the BEFU). We'll be told how much extra Labour will spend on the various Crown expenses classifications.
For anyone wanting to turn to the 'tax and spend' criticisms of previous years, Labour thinks it has an answer for that too. The numbers are set to sit within its five 'Budget Responsibility Rules' (BRRs) released earlier in the year. Number four is that Labour will maintain core government spending at about 30% of GDP (the promise was designed to show it won't increase proportional spending by too much).
That rule gives Labour a little more room over the 2017 Budget projections, where core expenses are forecast between 27% and 29% of GDP over the next four years. Labour also has a slower debt reduction track than National. Rule two of the BRRs is to reduce net debt to GDP to 20% within five years of forming a government (ie 2022/23). National is targeting that mark at the start of 2021.
Nominally, a back of the envelope calculation indicates this will give Labour between at least $3bn and $8bn a year extra. There will also be talk Wednesday about accounting for inflation and population growth, so maybe shave a billion dollars off those annual extras.
Andrew Little's stance of not heading into the 23 September election with any proposals for new or raised taxes will also be used to deflect the tax and spend criticism. The party's tax policy at the moment involves the removal of negative gearing allowances and getting rid of secondary tax. Gone is the capital gains tax used to fund various spending promises previously, or talk of higher income tax brackets like the Greens.
Saying that, one of the first questions set to be asked of Little and Robertson will certainly be, 'what about the Greens' spending and tax promises due to the likelihood of needing them to form a government'? Well, there might be a bit of provision for the spending side of things. But Labour will argue that as it is asking for a mandate to lead a government, it should be allowed to portray its own "vision".
Health will be the primary focus of that vision Wednesday, with a 'big number' set to be revealed. Labour has been arguing that National has underfunded the health system by $2.3bn since coming to office, relying on this Infometrics report.
An NZIER/Vic Uni analysis incorporating inflation and population growth suggests health spending under the fifth National government has risen 0.5% versus 2.7% under the previous fifth Labour government. But with demand for certain healthcare services rising more than that, like mental health, Labour argues an effective funding cut.
The move to release spending projections is another attempt by Labour to show how it will differ from National on the fiscal front. Last week, the party announced its alternative families package, which will see a number of new tax credits targeted at lower-income families in place of National's tax threshold, Accommodation Supplement and Working for Families tweaks of the May Budget.
A decision was made during the last month or so to announce the alternative families package separately from the fiscal projections, allowing Labour to talk up its family and health lines on separate occasions, in different cities. It also gives deputy leader Jacinda Ardern and finance spokesman Grant Robertson their own space in the spotlight with leader Andrew Little.
National's response to Labour's accusations on spending deficits has been that it is focussed not on how much one is spending, but on how targeted that spending is. This is how it argues it is doing enough to tackle rising social problems while cutting or keeping stable various budgets. Labour will say this hasn't worked. Rising demand, particularly for health services, shows more funds are needed up front.
All eyes now on the pre-election Treasury fiscal projections, set to be released a month out from election day.