IRD gets involved in Paradise Papers probe; Prime Minister Jacinda Ardern to seek more information before commenting; John Key's lawyer reportedly mentioned in leak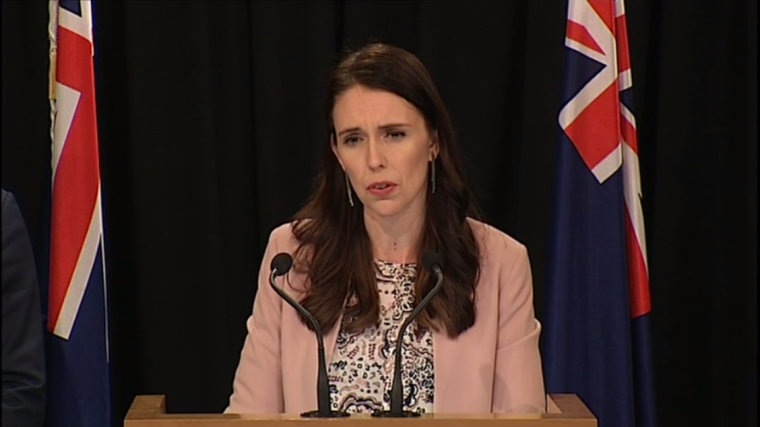 Prime Minster Jacinda Ardern is remaining tight-lipped on the Paradise Papers leak, which exposes how some of the world's most powerful people are hiding their money in tax havens.
Speaking at a post-Cabinet press conference, she says: "I'm aware of them. I am seeking further information.
"I have seen the statement that's been put out by the IRD, but I would like further information before I comment."
The Inland Revenue says it wants to hear from New Zealand taxpayers who have been exposed to the Bermudan law firm at the centre of the saga.
The International Consortium of Investigative Journalists and its 95 media partners have explored 13.4 million leaked files, mostly from the firm Appleby, to expose offshore holdings of political leaders and their financiers, as well as household-name companies that slash taxes through transactions conducted in secret.
The IRD's manager of international revenue strategy, John Nash, says the department is working closely with relevant agencies and New Zealand's treaty partners, further to the release.
"We have a strong focus on international tax compliance by New Zealand taxpayers. It would be prudent for anyone involved to come forward and explain their position to us so we can assess whether the correct amount of tax has been applied," he says.
"We will examine any intelligence we receive about New Zealand taxpayers and check whether it aligns with their previous tax return positions and disclosures."
The IRD says the Joint International Taskforce on Shared Intelligence and Collaboration (JITSIC), of which New Zealand is a member, is already responding to the Appleby data using the same methods it applied last year to assess the information from the Panama Papers.
Nash says there's a great deal of experience within that forum to respond to such data releases in a fast, effective and coordinated way.
"JITSIC allows us to share intelligence and pool resources to quickly develop a more accurate picture of what the data is telling us than we would be able to achieve on our own," he says.
New Zealand links
The Australian Financial Review has linked the Paradise Papers to John Key's lawyer, Kenneth Whitney, saying the documents show he in 2007 set up a trust for a New York investment banker, Neil Winward, who used to work for Dresdner Kleinwort.
The AFR also reports:
The files raise questions about the loose oversight role that New Zealand's government holds over the Cook Islands, a year after the Panama Papers forced changes in how New Zealand foreign trusts operate.

Former Allens Arthur Robinson lawyer James McConvill reported after a 2010 marketing trip for Appleby to Auckland and Wellington that law firms told him that then Prime Minister John Key was leading measures to promote New Zealand as an offshore hub through foreign trusts, which pay no tax on earnings outside New Zealand.

"Apparently the New Zealand Prime Minister is personally pushing the proposal, and it is expected to come into effect in 2011," Mr McConvill reported. "In numerous meetings I was told that this proposal, if implemented, could lead to a lot of work for Appleby and other offshore firms."

Cooks Island residents also hold New Zealand citizenship, but Rarotonga​ runs its own foreign policy.

The Cook Islands was the first country to enact an asset protection law in 1989, under which foreign creditors are barred from challenging the assets of a trust after a waiting period of one to two years.