Building practitioners who just lost their licences after spending a week building a house, powering a property with a cord from a neighbour, and failing 10 building inspections can reapply for their licences next year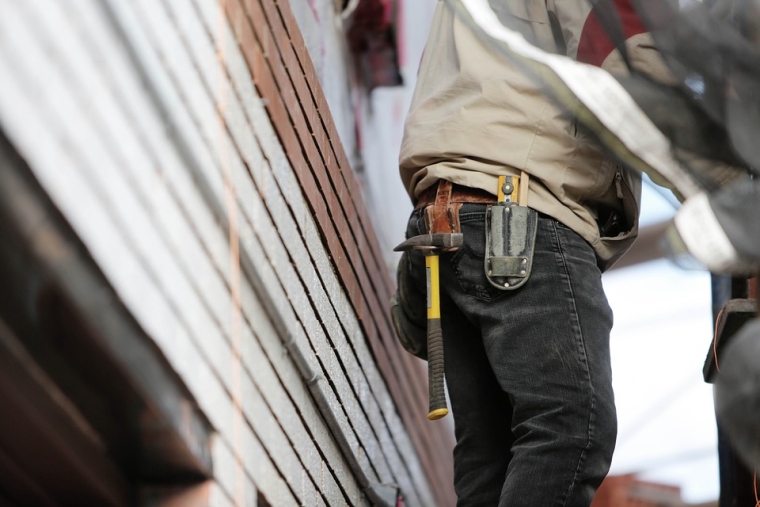 A builder, with a suspended licence, has had to fail 10 building inspections to finally lose his licence on his third appearance before the Building Practitioners Board.
Auckland-based Satish Chand has been reprimanded for carrying out recladding work on a residential property in a negligent and incompetent manner, and being non-compliant with a building consent.
The Ministry of Business, Innovation and Employment, which supports the Board, says Chand made "a number of building-related errors which demonstrated a lack of understanding and knowledge of the Building Code and applicable technical standards".
Licensed Building Practitioner (LBP) Registrar, Paul Hobbs, says "Mr Chand's work failed inspection 10 times, and on numerous items. Many involved serious shortcomings relating to weathertightness of the home.
"The Building Inspector noted the work at hand was a simple job but Mr Chand seemed to be out of his depth. Some of the work continued to fail despite remedial work attempted by Mr Chand."
According to the complainant in the matter, 28 building inspections were booked during Chand's involvement with the building work, despite the consent allowing for 12. While they weren't all undertaken, these extra inspections ended up costing the home owner.
Another 10 inspections were also required after Chand's involvement to ensure the work was brought up to the required standard.
The complainant also has evidence of a similar pattern of failed inspections at another site supervised by Chand.
The Board says Chand has not taken responsibility for the failings and continues to blame the main contractor on the project.
He hasn't taken part in any hearings, but said to the Registrar in an email: "This was my first leaky home job therefore there may be some errors from my side."
While Chand has lost his licence, he will be able to reapply for one in only six months' time.
He has also been made to pay $2000 to contribute towards covering the costs of the Board's inquiry, despite not paying $3500 in fines further to his previous two appearances before the Board.
The Board says: "the purpose of professional discipline is to uphold the integrity of the profession. The focus is not punishment, but the protection of the public, the maintenance of public confidence and the enforcement of high standards of propriety and professional conduct."
The case of the $750 house, powered by a cord from a neighbouring property
In a separate case brought before the Board, a Christchurch-based carpenter has been fined $1500 and had his licence cancelled for negligence, doing work beyond his competency and bringing licensed building practitioners into disrepute.
Stephen Mortimer built two dwellings on his property without consent, claiming his family needed temporary accommodation when his work situation changed and his credit rating prevented him from getting a rental. 
Yet Hobbs says: "These buildings did not comply with the Building Code in terms of structural integrity, amenities or sanitation."
What's more, Mortimer's carpentry license didn't make him qualified to undertake much of the work he did on the properties.
The Board says: "Electricity and water was supplied from a neighbouring property with the electricity supply being by way of a power cord from a plug outlet. It ran through a jagged hole in the tin cladding and multiple appliances including a stove were supplied from a multi box by way of electrical cable.
"The Respondent also installed a wood burner and electric heat transfer system of his own design and construction which was not consented and which was in close proximity to combustible materials. The flue was stated by Council witnesses to be too low.
"The Respondent eventually connected the property to a sewer connection without authority. He later made it appear as if he had complied with an order to disconnect."
One of Mortimer's structures took only a week to build and cost $750.
Hobbs says Mortimer's offences are "at the serious end of the scale".
The Board goes on to say his conduct is not mere carelessness, as he has a history of not getting building consents.
The property has also been the subject of on-going Christchurch City Council action, including District Court proceedings, over the last 18 months. This has seen Mortimer jailed for five days on one occasion.   
He admits he's in the wrong, but maintains he had no other choice to prevent his family from being homeless. He fears that if he sells up, he won't be in a position to buy land again.
Mortimer will be allowed to apply to be relicensed in a year's time.