Reversal of National's tax cuts to make Government's 100 Day Plan largely cost neutral, according to Treasury's Half Year Economic and Fiscal Update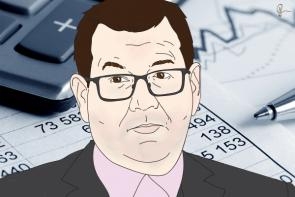 The Government's election promises outlined in its 100 Day Plan will be paid for by doing away with the income tax cuts promised by the previous government.
Treasury, in its Half Year Economic and Fiscal Update (HYEFU), says the operating impact of the Government's 100 Day Plan will be largely cost neutral.
The substantive additional capital expenditure – largely driven by KiwiBuild and the Government resuming contributions to the New Zealand Superannuation Fund - will see the Government's debt increase.
However a growing economy will keep it on track to achieving its promise of reducing net core Crown debt to 20% of GDP by 2022.
With Treasury expecting net Crown debt to fall to 19.3% of GDP by 2022, Finance Minister Grant Robertson says the Government has "a bit of head room".
Net core Crown debt currently sits at 21.8% of GDP. It is expected to pick up in 2019, before tracking down.
It was projected to fall to 20% of GDP by 2020 under the National-led Government.
Despite the Government spending more, Treasury only expects it to issue an extra $1 billion of bonds over five years, further to that it forecasted in the PREFU. Westpac economists say this implies the Government will pay for much of its additional spending by running down other financial assets.
Higher growth seen
Treasury also sees greater growth under the current government, compared to under the previous one.
It expects the total cumulative increase in nominal GDP to be $1.5 billion higher over the four years to June 2021, than was forecasted in its Pre-Election Fiscal Update (PREFU) in August.
GDP growth is forecast to expand at an average rate of 2.9% per year over the next five years, supported by population growth, low interest rates, increased government spending, a positive international outlook and higher terms of trade.
However, at 2.9%, Treasury expects annual growth in the year to June 2018 will be slower than previously forecast.
"Economic growth appears to have slowed in the 2017 September quarter with wet weather hampering agricultural production, continued weakness in the housing market, and slower growth in private consumption," it says.
"Over 2018/19 the new Government's policies increase government spending but reduce private expenditure, which leaves expected GDP growth unchanged.
"In 2019/20 and beyond faster growth in household incomes and the Government's KiwiBuild programme contribute to higher GDP growth."
Annual per capita GDP growth is also expected to rise from 0.6% to 1.7% in 2019, before falling to 1.4% in 2021.
Overall, Treasury says: "The fiscal outlook is anticipated to keep improving across the forecast period, though at a slower pace than in the Pre-election Update…
"The operating balance before gains and losses (OBEGAL) is expected to continue growing across the forecast, reaching a surplus of $8.8 billion (2.5% of GDP) in 2021/22."
This forecast is more upbeat than that of ANZ and ASB economists.
Unemployment seen falling, wages forecast to grow by more than 3% annually
Treasury expects more economic activity to strengthen the labour market, reducing the unemployment rate from where it's at now at 4.8% to 4% by 2021.
"Tightening labour market conditions and building inflationary pressures support a pick up in wage growth, which receives additional impetus from the Government's policy to increase the minimum hourly wage to $20 by 2021," it says.
Wages are forecast to grow at over 3% per year on average over the next five years.
Headline inflation is expected to pick up from 1.7% to 2.2% by 2022.
To ensure inflation remains at around 2%, Treasury expects interest rates to increase "steadily" from late 2018.