Dairy prices slump to lowest in over a year, we are still waiting on Donald's taxes, the Aussie PM has reshuffled, NZ dollar at US69.81 cents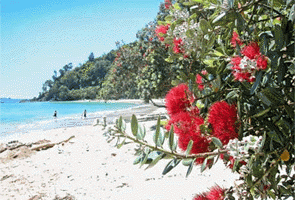 Here's our summary of key events from overnight that affect New Zealand, with news that dairy prices have taken another fall, while the vote on the US' big tax reforms is still pending but expected to pass. 
Dairy prices dropped another 3.9% in the overnight GlobalDairyTrade auction, giving dairy farmers a downbeat ending to a year in which Fonterra recently downgraded its milk price forecast to $6.40 per kilogram of milk solids. Average prices ended the year below the psychological mark of US$3000 per tonne, with the overall prices as measured by the GDT Index falling to their lowest level since October 2016. The key Whole Milk Powder fell 2.5%. WMP ended the year at US$2755/t, also a low mark for the year - just going under the previous low mark for it set earlier this year in March. With drought looming in many parts of the country, it's not a great start to the festive season for one of the crucial drivers of our economy.
Meanwhile the law banning overseas buyers from purchasing existing homes in New Zealand has passed its first hurdle in Parliament. Associate Finance Minister David Parker welcomed the first reading of the Overseas Investment Amendment Bill which has been referred to the Finance and Expenditure select committee.
And while our new Government is still moving ahead at pace on its 100 day plan even as we get into the shadow of Christmas, things are pretty busy across the ditch too, with Aussie PM Malcolm Turnbull unveiling a reshuffle that featured the inevitable winners and losers.
Also reshuffling are the Australian banks. They have vowed to make it easier for customers to cancel their credit cards, they will stop charging statement fees, and borrowers will be alerted when their interest-free period is about to end, as part of a new code of conduct. The Australian Bankers' Association will on Wednesday unveil a swag of changes intended to put a greater focus on ethical behaviour in an industry that has copped a backlash from government.
President Trump's sweeping tax reforms, are making their way through the legislative process.The changes are quite complicated. While the changes had expected to be cleared on Wednesday, New Zealand time, a procedural snag in fact delayed them for another day.
Wall Street dipped ahead of the vote, weighed down by an Apple-led pullback after two strong session of gains on rising hopes that the US Congress will vote in favour of the tax bill. The Dow Jones Industrial Average was down 58.47 points, or 0.24%, at 24,733.73 and the S&P 500 was down 4 points, or 0.15%, at 2,686.16. The Nasdaq Composite was down 21.92 points, or 0.31%, at 6,972.84. Apple fell 1.2% after broker Instinet downgraded the stock to "neutral," saying the supply-demand balance for the iPhone X suggested little space to raise sales estimates for the next quarter.
There are more signs of life in the US housing market. US single-family homebuilding and permits surged to more than 10-year highs in November, in a hopeful sign for a housing market that has been hobbled by supply constraints. The US Commerce Department said overnight that single-family homebuilding, which accounts for the largest share of the housing market, jumped 5.3% to a rate of 930,000 units. That was the highest level since September 2007. Pointing to further gains, single-family home permits rose 1.4% to a pace of 862,000 units, a level not seen since August 2007. The jump in groundbreaking on single-family housing units suggests housing could contribute to gross domestic product in the fourth quarter.
In more indications of cryptomania US securities regulators temporarily suspended trading in the shares of Crypto Company, a small firm that saw its stock rise more than 2,700% this month after signing a deal to buy a cryptocurrency data platform. In the 'real world' of crypto, the flagship Bitcoin is down again today - about 2% in the past 24 hours - at around US$18,400. Will it make US$20,000 for Christmas? Yes of course it will. Other cryptocurrencies are enjoying Bitcoin taking a breather and have seen investors piling into them in the past two days. EOS, for example is up 50% in the past 24 hours to $12.83. Mind you, Singapore is the latest place to go all killjoy on the whole thing.
*(I think I jinxed Bitcoin, people - it was down to US$16,800 by later Wednesday.)
It's been a rough year for the insurance market, with a series of natural disasters. Insurers in the specialist Lloyd's of London have added 3 billion pounds in capital following large natural catastrophe losses in 2017, the market's senior executives said. The capital has been provided "to restore capital resources to the level prior to the Q3 2017 loss events and to cover changes in capital requirements for 2018 underwriting", chairman Bruce Carnegie-Brown and chief executive Inga Beale said in an annual email to the market. 
Rearranging the furniture on the decks of a sinking ship. Also in Europe, embattled furniture retailer Steinhoff International Holdings NV was pushed to the brink of collapse after it said lenders have started to cut off support in the wake of an accounting scandal that destroyed most of its value in a matter of days. As the owner of Conforama in France and Mattress Firm in the U.S. seeks a lifeline, it's still unable to assess the magnitude of financial irregularities disclosed two weeks ago, it said in a presentation overnight. A makeshift management team made a last-ditch plea to banks in London after an 85 percent plunge in the share price and the departure of the two men who built the South African company into a would-be rival to Ikea via debt-fueled acquisitions.
Getting serious on global warming in China. China said the first phase of its long-awaited nationwide carbon emission trading scheme (ETS) will focus on the power sector, as the government outlined details of what is expected to be the world's largest such programme. China's State Council approved the scheme last week and the National Development & Reform Commission (NDRC) outlined some details of how it will be implemented, marking its launch, NDRC vice chairman Zhang Yong said at a briefing. Trading will be based in Shanghai, involving 1,700 power companies and over 3 billion tonnes of carbon dioxide annually, he said.
Oil edged up towards $64 a barrel, helped by a North Sea pipeline outage, OPEC-led supply cuts and expectations that U.S. crude inventories had fallen for a fifth week. Brent crude LCOc1, the global benchmark, was up 13c or 0.2% to $63.54 a barrel. 
Gold has fallen slightly overnight. It's at US$1259.20, down US$2.70 or 0.21%.
In New York 10-year Treasury Bonds were up 0.07 at 2.46%.
This morning the Kiwi dollar is marking time, down very slightly down against the American currency at  US69.81 cents, slightly up against the Aussie at AU91.29c, and slightly down against the euro at 59.09 euro cents.  
The easiest place to stay up with event risk today is by following our Economic Calendar here ».