Prime Minister Jacinda Ardern says the Government's Child Poverty Reduction Bill will ensure NZ becomes 'the best place in the world to be a child'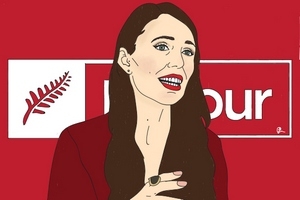 Prime Minister Jacinda Ardern says the Government's Child Poverty Reduction Bill, unveiled Tuesday afternoon, will ensure New Zealand becomes "the best place in the world to be a child."
The Bill is a framework for measuring and targeting child poverty and will set in law four primary and six supplementary measurements.
The Bill does not set targets, but instead establishes primary measures targets will be set against. Future and present governments will be required to set the targets to reduce child poverty.
Primary measures include low income before housing cost – below 50% of median income, low income after housing costs set at 50% of median income.
Material hardship, using the European Union's standard threshold, and a persistence measure will also be monitored.
Statistics NZ will be required to produce independent reports on all 10 of the primary and supplementary measures of child poverty.
As well as this, current and future governments will be required to publish a report showing the progress made in meeting targets on budget day, as well as explaining how the budget will reduce child poverty.
Governments will also be required to set 10-year targets on a defined set of measures of child poverty and periodically set and publish three-year targets.
"For too long, too many of our children have lived in poverty and hardship. Economic growth alone, while a crucial part of the solution, has not fixed this," Prime Minister Jacinda Ardern says in a statement.
The Bill is about "building consensus on behalf of children," she says which is why Ardern has not included individual government targets in the Bill.
"We want to leave room for each government to determine their own child poverty reduction ambition."
The Prime Minister says between 150,000 and 290,000 children in New Zealand are living in poverty or hardship, depending on the measure used, with 80,000 in more severe hardship.
National Party leader Bill English is critical of the Bill, saying it contains "no substance to address the drivers of deprivation."
National shares the Government's goal of reducing child poverty, English says, but this does not require new legislation.
"The Government's new proposals are so high level and general that they refer to no one in particular, and no one will be held responsible for any lack of progress," he says.
"A plan that will really, truly tackle child poverty must address the drivers of social dysfunction and hold the public service accountable, not just rely on the Government's good intentions."
Ardern says the Government will release its targets "very soon, one this week."
Here's a background summary released by the Government. And the Bill itself is here.