Selwyn MP Amy Adams was touted as one of the most competent Ministers in the last National Government – but does she have what it takes to lead her party into the 2020 election? Interest.co.nz questions the former Minister on her plans for National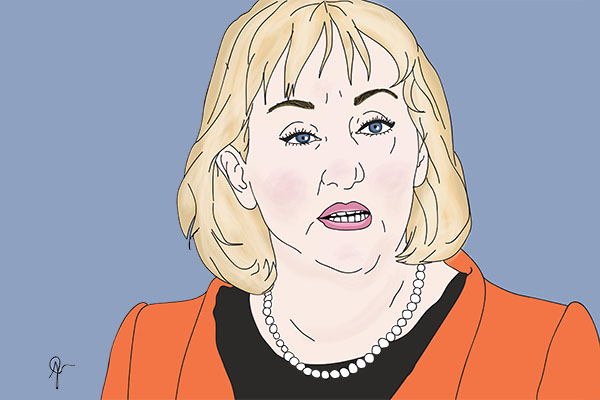 If it ain't broke, don't fix it… but feel free to tinker with it a bit.
That, in a nutshell, seems to be the approach Selwyn MP and former Housing New Zealand Minister Amy Adams is taking to her National leadership campaign.
"I think, fundamentally, what we've been doing has been good," she says when talking about her party's almost decade-long stretch in power.
"But this is a very different Opposition to any we have seen before – we were rejected at the election and our first objective is to make sure we stay true to the 44.5% of people who voted for us."
It is clear Adams wants to remain loyal to National's base – the almost 45% of Kiwis that made the party the largest Opposition in New Zealand's history.
But the focus of an Adams-led National Opposition will be seeing that number head closer to the 50s.
"I'm looking to improve how we connect with New Zealand voters. They will see some changes in positions, they will see some changes in policies and how we talk about them."
But, much like her leadership rival Simon Bridges, she won't say what changes she plans to make.
Any changes she does make, however, won't be very dramatic, she hints.
"It's not going to be a ground up, overturning of what we have done because I have been very proud of what we have done over the last nine years."
She intends to spend the coming weeks locked in conversation with her Caucus colleagues about the "things we need to change".
But what about her front bench – will there be much of a reshuffle if she is to ascend to the top job?
"Any leader has to be in a position and have the ability to make whatever decisions around positions and rankings and portfolios they need to make to win in 2020," she says, after refusing to go into any detail around personnel changes.
"I have been very careful. I have kept all my options open and the commitment I will make to my colleagues is that I will make the decisions that put us in the best position to win in 2020 – that is the ultimate objective for all of us," she continues.
Champion of urban and rural New Zealand
When announcing her run at the leadership last week, Adams talked in length about her ability to relate to both urban and rural New Zealand.
This was seemingly in response to Bridges' line that he was standing on a platform of "generational change and experience."
But Adams says it's not a case of either or when it comes to her urban/rural focus verses Bridges' approach.
In fact, she suggests she has everything he has.
"Simon and I came into Parliament on the same day [in 2008]", she says before adding that was the same day Prime Minister Jacinda Ardern first entered Parliament.
What's more, she says, is both her and Bridges are in their 40s (he 41, she 47) – "it's not a significant difference of experience and youthfulness in combination."
But when it comes to social media, she is lagging behind her other rival Judith Collins.
When announcing his resignation from Parliament and politics last Tuesday, outgoing National leader Bill English made special mention of how important social media is to reaching everyday Kiwis.
Adams agrees, adding this is especially the case when it comes to younger voters.
"Our ability to talk directly to the public – not just about our policies, but also so they can get to know us as people is important."
Although in terms of Twitter and Facebook followers she beats Bridges, she has not yet got to Collins' level of social media savviness.*
Adams acknowledges the importance of properly utilising social media, suggesting she is already looking to up her game in this area.
"That's something we're focusing on as part of finding the leader, obviously it has to be a big part of my messaging and letting people get to know me."
*Adams has almost double the number of Facebook followers of either Bridges or Collins – but, as an insider once revealed, it's likely many of those "likes" come from people confusing her with the Oscar-nominated actress who shares the name.