Regional Development Minister Shane Jones has outlined more details of the Government's $3 billion provincial investment fund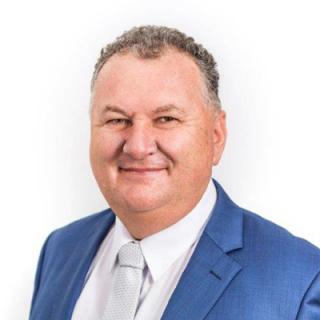 The Government will inject tens of millions of dollars into regional rail, roading, tourism and forestry initiatives as part of its promised multibillion-dollar investment into New Zealand's regions.
Regional Economic Development Minister Shane Jones launched the Provincial Growth Fund in Gisborne on Friday morning, saying the selected projects will make a "real difference to the people of provincial New Zealand."
The $1 billion per annum fund was agreed to as part of the Government's Coalition deal in October last year.
Jones says more than $60 million will be invested into the first tranche of the package and will be distributed to Northland, Tairāwhiti-East Coast, Hawke's Bay and Manawatū-Whanganui and the West Coast of the South Island.
In a Cabinet paper, the NZ First MP says the bulk of the funding will be distributed later this year and early next year with most of the delivery taking place from late 2018 through to 2020.
Social assets, such as hospitals and schools, will be excluded from the fund as their primary purpose is not lifting regional productivity potential, the Cabinet paper says.
In December, Cabinet agreed that any "significant sector and infrastructure investments" of more than $10 million will require Cabinet sign off. It considered increasing the limit to $20 million under "exceptional circumstances" but what those circumstances were was never defined.
Jones wants that limit to be lifted to $20 million for all bids, meaning projects costing between $1 million and $19.9 million would only need sign off from the relevant delegated Minister – for example, the Minister of Transport would need to sign off a roading project.
"In considering this further in the context of the nature and number of bids that are currently in the pipeline, and based on advice from external fund managers, I propose we consider this again and increase the upper limit to $20 million for all bids," he says.
"Not solely in exceptional circumstances, to reduce the load this will place on Cabinet. These bids will receive a high level of scrutiny from delegated Ministers."
One billion trees
Jones also officially kicked off the Government's ambitious one billion tree planting programme, saying he expects 55 million trees to be planted this year.
Planting will be lower in the initial years due to natural seedling and land constraints but will then ramp up quickly, Jones says.
He expects 70 million trees to be planned next year, 90 million in 2020 and 110 a year for the next seven years.
The new trees will be a combination of public and private planning over the next decade.
Jones has also revealed the Government has enlisted state-owned farmer Landcorp to plant two million trees over the next two years and to review its portfolio to identify any other potential land for planting.
"We expect to be able to make more announcements about where trees will be planted this year in the coming months," Jones says.
Independent advisory panel
As previously flagged by the Minister, a panel will oversee the distribution of the $3 billion fund and more details were released on Friday morning.
"An Independent Advisory Panel has been appointed to assist the decision-making of ministers and officials, supported by a new Regional Economic Development Unit within the Ministry of Business, Innovation and Employment to work directly with regions, ensuring this isn't a Wellington-driven fund," Jones says.
The panel will be chaired by RNZ Governor and Rural Equities Limited deputy chairman Roger John Finlay.
"Historically, New Zealand's economic strength, resilience and innovation has come from our provinces and I look forward to advising on the reinvigorating effects that investment will bring to these communities," Finlay says.
Who gets what?
Projects receiving funding from Jones' announcement include:
$17 million to help create jobs, address infrastructure deficits, enhance tourism opportunities and diversity in Northland's economy
$9.2 million to boost tourism and forestry opportunities (including $2.3 million to redevelop Gisborne's Inner Harbour and $5 million for KiwiRail to reopen the Wairoa-Napier line for logging trains)
$8.75 million to reopen the Wairoa-Napier rail line for logging trains, as well as an upgrade to the Whanganui line
$6.5 million for a Government sponsored tree planting scheme
$6 million towards the "revitalisation" of the Whanganui Port and the upgrade of the town's rail line
$1 million for two-cycle trails in the West Coast
The reaction
The funding announcement has drawn a mixed response.
The Council of Trade Unions called it the "biggest opportunity we've had to create sustainable, flourishing communities in our regions in an entire generation."
Federated Farmers is also upbeat, with Vice President Andrew Hoggard saying it is a useful first step to boost vitality outside the main centres and BusinessNZ say it's a positive for the economy.
But not everyone is a fan.
The Taxpayers' Union calls the $3 billion fund a lolly scramble, criticizing the lack of a real cost-benefit analysis of the spending.  
Outgoing National leader Bill English says regional New Zealand will be feeling let down by all the "hoopla."
"The Government's Provincial Growth Fund so far is nothing more than a rebranding of National's Regional Growth Programme and falls well short of the high expectations it's created," English says.
"This investment won't compensate for bad employment law, bad immigration policy, and restricting foreign investment.