Leader Simon Bridges says Adams is the best person among National's ranks for the Finance job; she is also bumped up to three on the party list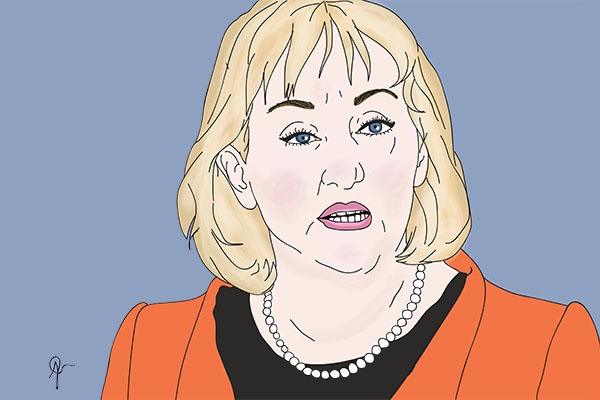 Selwyn MP and failed National leadership hopeful Amy Adams has been appointed as the Opposition's Finance Spokeswoman.
Leader Simon Bridges says she is the best person among National's ranks for the job.
She has also been placed at number three on the party's list, behind Deputy leader Paula Bennett and Bridges.
Bridges says he announced Adams as Finance spokeswoman ahead of the impending reshuffle to show "the economy remains the National Party's number one priority".
Former Finance Minister and spokesperson Steven Joyce announced his resignation from politics yesterday.
He was not offered the Shadow Finance portfolio.
"Amy is an incredibly experienced former Minister, serving as Associate Minister of Finance as well as holding a range of important and challenging portfolios, from Social Housing to Justice and Environment, which she handled with real diligence and focus," Bridges says.
Adams has previously chaired Parliament's Finance and Expenditure Select Committee and has a background in commercial law.
In a statement, Adams says National will be advancing new economic and social policies ahead of the 2020 election.
But the party's focus, for now, will be on "stop[ping] the threat posed by Labour's economic mismanagement.
"Many of the Labour-led Government's planned policy changes will sacrifice our economic success and make it harder for New Zealand businesses to compete and succeed."
She says businesses are less confident than they were six months ago, which is likely a reference to the slide of business confidence after the Coalition Government was formed in November.
It is worth noting, however, ANZ Business Confidence numbers show firm's optimism is clawing its way back but is still in negative territory.
"The Government needs to focus on the quality and quantity of their new spending. They are continuously ramping up expectations. I'll be keeping a close eye on their approach to spending taxpayers' money," Adams says.