PM Jacinda Ardern announces the Government will not grant any more offshore oil and gas exploration permits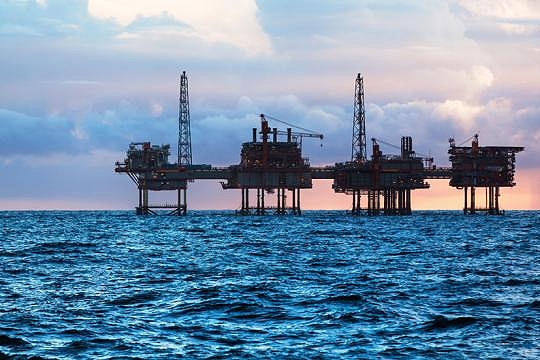 The following statement was issued by Prime Minister Jacinda Ardern on Thursday morning.
Planning for the future - no new permits for offshore exploration

The Coalition Government is taking an important step to address climate change and create a clean, green and sustainable future for New Zealand, Prime Minister Jacinda Ardern announced today.

"There will be no further offshore oil and gas exploration permits granted," said Jacinda Ardern.

Minister Woods has announced that this year's block offer will be limited to onshore acreage in Taranaki alone.

"We are protecting existing exploration and mining rights. No current jobs will be affected by this as we are honouring all agreements with current permit holders.

"There are 31 oil and gas exploration permits currently active, 22 are offshore. These permits cover an area of 100,000 sq kms, nearly the size of the North Island, and run as far out as 2030 and could go an additional 40 years under a mining permit.

"Today we are providing certainty for industry and communities so they can plan for the future. We are making careful and considered changes over time and supporting communities with a managed transition.

"We will be working with the Taranaki community and businesses in particular on this as a long term project and I will be visiting myself later in May to underline this Government's commitment to ensuring there is a just transition to a clean energy future.

"Last week's announcement of the Taranaki Action Plan was a first step in that process.

"All three of the parties in this Government are agreed that we must take this step as part of our package of measures to tackle climate change. I'm grateful for the support of New Zealand First in ensuring the transition away from fossil fuels protects jobs and helps regions equip themselves for the future. I also thank the Green Party for their continued advocacy for action on climate change.

"In each of the last two years only one permit has been granted for offshore oil and gas exploration. This decision does not affect current reserves or the potential finds from current exploration permits. As the industry itself admits, there is good potential for more to be found.

"This is a responsible step which provides certainty for businesses and communities that rely on fossil fuels. We're striking the right balance for New Zealand - we're protecting existing industry, and protecting future generations from climate change," said Jacinda Ardern.
This is National's response:
The Government's decision to ban gas and petroleum exploration is economic vandalism that makes no environmental sense, National MPs Jonathan Young and Todd Muller says.

"This decision will ensure the demise of an industry that provides over 8000 high paying jobs and $2.5 billion for the economy," Energy and Resources Spokesperson Jonathan Young says.

"Without exploration there will be no investment in oil and gas production or the downstream industries. That means significantly fewer jobs. 

"This decision is devoid of any rationale. It certainly has nothing to do with climate change.   These changes will simply shift production elsewhere in the world, not reduce emissions. 

"Gas is used throughout New Zealand to ensure security of electricity supply to every home in New Zealand. Our current reserves will last less than ten years – when they run out we will simply have to burn coal instead, which means twice the emissions. 

"The Government says that existing wells will continue but that's code for winding the sector down. 

Climate Change Spokesperson Todd Muller says the decision makes no sense – environmentally or economically – because less gas production means more coal being burnt and higher carbon emissions. 

"Many overseas countries depend on coal for energy production. Those CO2 emissions would halve if they could switch to natural gas while they transition to renewable energy. 

"By stopping New Zealand's gas exploration we are turning our backs on an opportunity to help reduce global emissions while providing a major economic return to improve our standard of living and the environment. 

"We need to reduce global CO2 emissions. But there is no need to put an entire industry and thousands of New Zealanders' jobs at risk." 

Mr Young says the Government's decision today is another blow to regional New Zealand, and Taranaki in particular. 

"It comes hot on the heels of big decisions that reduce roading expenditure, cancel irrigation funding, and discourage international investment in the regions.

"This is simply Jacinda Ardern destroying an industry in the cause of a political slogan pushed by Greenpeace."
This is the industry's response:
The Petroleum Exploration and Production Association of New Zealand (PEPANZ) is very disappointed in the Government's decision to halt offshore Block Offers, saying it is likely to affect New Zealand's energy security and international reputation.

"The decision is a lose-lose for New Zealand's economy and environment, likely to threaten jobs and mean higher prices for consumers," says PEPANZ CEO Cameron Madgwick.

"This will do nothing to reduce global greenhouse gas emissions and could make them worse. Because petroleum is produced to meet growing global demand, not exploring and producing in New Zealand simply means other countries will produce it instead and we will have to import it at higher cost.

"It also means New Zealanders will miss out on the substantial economic benefits that could come from new developments. The Government receives around $500 million a year in taxes and royalties per year from the sector and employs over 11,000 people at peak times, all of which will decline without new activity.

"Our known gas supplies will run out in 11 years. Apart from importing fuels with higher emissions, where else will we get energy from and how much will it cost consumers and businesses?

"Natural gas and oil provide over half of New Zealand's energy and are crucial to households, businesses, schools and hospitals. While other sources of energy are being developed there is no realistic way they can cover this demand in the immediate future.

"We are already seeing the potential impact this week with coal being used for electricity generation to ensure security of supply following the interrupted gas supply from Taranaki.

"We are disappointed there has been no direct consultation with the industry and it is also a surprise given the Labour Party's 2017 energy manifesto talked of continuing offshore exploration.

"Huge investments have been made by companies already anticipating offshore block offers which have now gone to waste and people's jobs will likely be affected. It sends a worrying message to domestic and international investors on how open New Zealand is as a place to invest and create jobs.

"We ask the Government to talk with the industry urgently. In the meantime, we will be carefully considering the ramifications of this decision and our options going forward."
Here is a link to a detailed story Jenée Tibshraeny wrote two weeks ago on what a ban on oil and gas exploration would mean for New Zealand.
More coverage on this issue to come...