Jenée Tibshraeny uses data to illustrate what the oil and gas industry looks like, to inform the discussion around where NZ might be left if it was phased out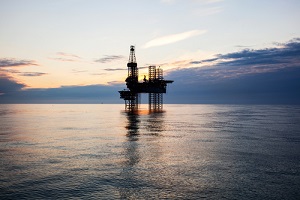 By Jenée Tibshraeny 
The Government is considering whether to stop issuing new permits for oil and gas exploration.
Breaking away from the previous National-led Government's tradition of releasing its Block Offer at the Petroleum Exploration and Production Association of New Zealand's (PEPANZ) annual conference, the Labour-led Government has told the industry it will have to wait a few more weeks for an announcement. 
In the meantime, Energy and Resources Minister Megan Woods has loosely outlined the Government's plans to work towards to a carbon neutral economy by 2050.
Using the word "transition" 24 times in her speech to the conference, she said this would be done over "10 and 20 and 30-year timelines".
She said existing permits wouldn't be affected.
"We know we have 10 years or so of natural gas consented for drilling, and potentially many more years that could be discovered under existing exploration permits. Some of these permits run as late as 2046."
Woods also talked up the prospect of the Government using its Provincial Growth and Green Investment funds to invest "billions of dollars in local infrastructure and clean energy projects" in areas that rely on the fuels being phased out.
Clearly the Government has a tough task on its hands - politically.
It has to live up to the slogan Prime Minister Jacinda Ardern campaigned on around climate change being her generation's "nuclear free moment," while staying true to both Labour and New Zealand First's commitments to regional development.
It needs to put politics aside and consider what a ban of new oil and gas exploration would actually mean for New Zealand.
It can only start phasing out oil and gas if it is confident there are alternatives that can be phased in at that same rate, without too much expense.
What's more, the Government needs to be sure these alternatives achieve what it's setting out to do - reduce greenhouse gas emissions.
While these are questions too large for a journalist to tackle in 1,500 words, what I can do is provide some context around the issue to help inform your view.
Oil - a major force albeit shrinking 
In the 2016 calendar year, oil accounted for 46% of the country's energy needs, with 82% of this for transport.
New Zealand exported 73 of the 82 petajolues (PJ) of oil we produced, and imported 354 PJ. We export most of our oil because its good quality means it's worth more on the international market.
Local oil production has been falling since it peaked at 132 PJ in 2008. Consumption has increased a little. 
So any oil production cut backs we made in the future wouldn't mean too much if we kept increasing our consumption - largely by adding more trucks and cars to the road - and importing more oil.
Electric cars, trucks and trains are on the horizon. The question is whether a phase out of oil can be matched by a phase in of electric vehicles.
AUT electric engineering Professor Reinhard Klette expects electric vehicles to "dominate" the market in five years' time. 
This is how the International Energy Agency (IEA) sees the uptake of electric vehicles progressing:
The IEA makes the point that a move to electric vehicles would require strong policy action, otherwise in a lower oil price world, consumers would have few incentives to make the switch.
This gets us to the next point, even if we moved to electric vehicles and cut a solid portion of our oil imports, how much global demand would there be for our exports?
The IEA projects demand growth to remain "robust" until the mid-2020s, after which time a move to electrical vehicles would see this demand "slow markedly".
Albeit slower, there will still be growth; the IEA expects most of this demand to come from petrochemical producers.
So would we need to seek new reserves if we decided we wanted to capitalise on this demand - even if it was less profitable than it's been in the past?
Yes.
The Ministry of Business, Innovation and Employment (MBIE) expects our reserves to drop sharply in coming years:
The unknowns around what happens when NZ's gas reserves run out
Turning to gas, it's a similar story. New Zealand's reserves have nearly been exhausted.
While oil made up 46% of the country's energy needs in 2016, gas comprised only 14%.
29% of New Zealand's net gas production was used for energy generation - 20% for electricity. Around 45% was used for petrochemicals, methanol and fertiliser.
New Zealand doesn't import gas, however we convert a lot of the gas we produce to methanol and export this.
Local gas production peaked in the late 90s, early 2000s. It dropped off fairly sharply, before regaining some ground in recent years.
It is impossible for New Zealand to import natural gas, unless the right infrastructure is put in place.
And without a major find that could be monetised, different forms of energy would have to be identified and made accessible at large.
The IEA recognises the largest form of energy growth in the world will come from renewables.
New Zealand's generation of renewable energy (including hydro, geothermal, solar, wind, biogas, woody biomass and liquid biofuels) has been on the up. Production increased by 51% between 2006 and 2016.
The key thing to be explored is the extent to which production of renewables could continue to be ramped up, as currently they only meet 11% of New Zealand's energy demands.
Nonetheless, the IEA also sees demand for gas growing at a similar rate over the next 25 years, as it has over the past 25 years. A total of 80% of the projected growth is expected to come from developing economies, led by China, India and other countries in Asia.
So once again, the demand is expected to be there for New Zealand's gas exports.  
Yet the IEA cautions, "The competitive landscape is formidable, not just due to coal but also to renewables, which in some countries become a cheaper form of new power generation than gas by the mid-2020s, pushing gas-fired plants towards a balancing rather than a baseload role.
"Efficiency policies also play a part in constraining gas use: while the electricity generated from gas grows by more than half to 2040, related gas use rises by only one-third, due to more reliance on highly efficient plants."
A new Maui a possible game changer 
While the Government is considering new oil and gas exploration, the reality is that if any of the current sites being explored move to the production phase, the mix of our energy supply could change completely.
Between 2006 and 2016, 142 permits (prospecting, exploration and production) were issued.
While a number of these have been surrendered in recent years, it is possible some companies make great finds they see scope to commercialise.
In fact, the Barque prospect in the Canterbury Basin off Oamaru, is believed to potentially contain a similar amount of gas and light oil to Maui - Taranaki's largest oil and gas field.
New Zealand Oil and Gas and Beach Energy jointly own a permit in this area.
A MartinJenkins report they commissioned into the economic impact of pursuing different options in this field found development of it had the potential to more than double New Zealand's current oil and gas production.
Under one scenario, gas would be extracted and piped onshore. Oil would be produced and exported. A port would be developed to service the offshore platform and provide facilities for the storage and shipping of methanol.
Production would begin in 2025 and have a 46-year life. Hundreds of millions of dollars of GDP would be created, and the South Canterbury/Otago economy would be transformed as Taranaki's has been.
The pinch is, getting all the infrastructure in place is expected to cost $6.3 billion dollars. This is more than the cost of the Auckland City rail link.
Put in context, $15 billion was spent on all live permits between 2006 and 2016.
The Government earned an average of $301 million a year over this time from royalties paid by oil producers and an average of $28 million a year from levies paid by gas producers.
The environment can't be ignored 
While the money is good, Ministry for the Environment data shows the oil and gas industry has left a decent-sized footprint on the environment.
Around 41% of New Zealand's gross greenhouse gas emissions came from the energy sector more broadly in 2015. In comparison 48% came from agriculture.
Of this 41%:
- Almost half came from domestic transport (mostly road transportation, but also a bit from domestic aviation).
- 21% came from manufacturing industries and construction, with methanol production being a significant contributor.
- 16% came from energy industries, with the bulk of this attributable to public electricity and heat production.
A move to electric vehicles and greater reliance on renewable energy for electricity and heat generation would therefore have a significant impact on our greenhouse gas emissions.
But once again, given we export our oil, stopping oil production wouldn't affect our emissions, even though in theory it might play a part in reducing global emissions. 
While oil is the real offender here, the reality is oil and gas go hand-in-hand. Successful exploration of hydrocarbons often provides access to both oil and gas. Furthermore, gas condensate - a light oil - is produced with much of the natural gas produced in New Zealand. So divorcing oil from gas could be problematic.
Oil and gas make significant contributions to New Zealand's energy supply. Doing away with them is all fair and well, provided we have viable alternatives.
Given they currently make up the deficit that renewables (which meet 11% of our demand) cannot match, we have much progress to make. The question is how quickly we can move to this point. 
If we realistically can't get there, we need to send a clear signal to the oil and gas industry that we continue to be open for business, as attracting the necessary $6.3 billion of investment to get the project in the Canterbury Basin off the ground is a huge task.