The Finance Minister won't budge on changing the Government's debt target, despite criticism its budget responsibility rules are a 'fiscal straightjacket'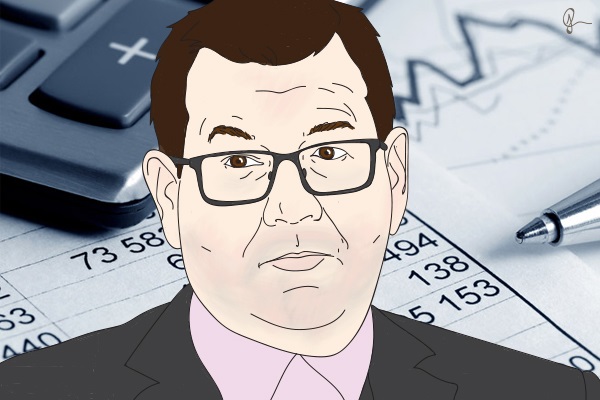 Finance Minister Grant Robertson says high profile global trade wars and political instability in the Middle East are exactly the reasons the Government has committed to its budget responsibility rules.
Speaking to members of the Otago Chamber of Commerce in Dunedin on Thursday, Robertson outlined the importance of New Zealand being "nimble enough" to cope with external forces that cannot be controlled.
He says as a trading nation, New Zealand should be taking the "so-called trade war" between the US and China very seriously.
"New Zealand does not win out of a situation like that, not just because of a potential for tariffs against us by the US but because of the instability that grows from a situation like that."
He also cited the political instability in the Middle East, as well as on the Korean peninsula, as issues to be keeping an eye on.
"One of the main messages that I want to share with you today is that the economic strategy that our Government is pursuing is one that will allow us to be resilient in the face of external shocks."
Robertson has long argued the reason his Government has promised to reduce public debt to 20% of GDP by 2021/22 is so it could better handle an economic shock.
The logic is that the lower the debt levels are, the higher the credit rating New Zealand receives, and the cheaper it is to borrow money if an economic shock does occur.
But Robertson has come under fire for making the commitment, with independent economists Shamubeel Eaqub and Cameron Bagrie calling it a "fiscal straightjacket."
Earlier this month, the Government dampened Budget expectations as it said it had to work to rebuild a large amount of infrastructure that had been neglected by the previous government.
Robertson ruled out breaking the budget responsibility rules to help finance this.
In his speech to the Chamber, he says he makes "absolutely no apologies" for sticking to the rules.
He says the 20% debt target – which is deliberately slower than National's in order to have a bit more fiscal wiggle room – is lower than most other countries in the world.
The Government's current debt level is 21.6%.
"As a small country, prone, as I say, to those external economic shocks, and also, as we've seen, to natural disasters, we need that buffer in the economy."