Government removing cap on public servant numbers put in place by previous National-led government, says this will reduce spending on contractors and consultants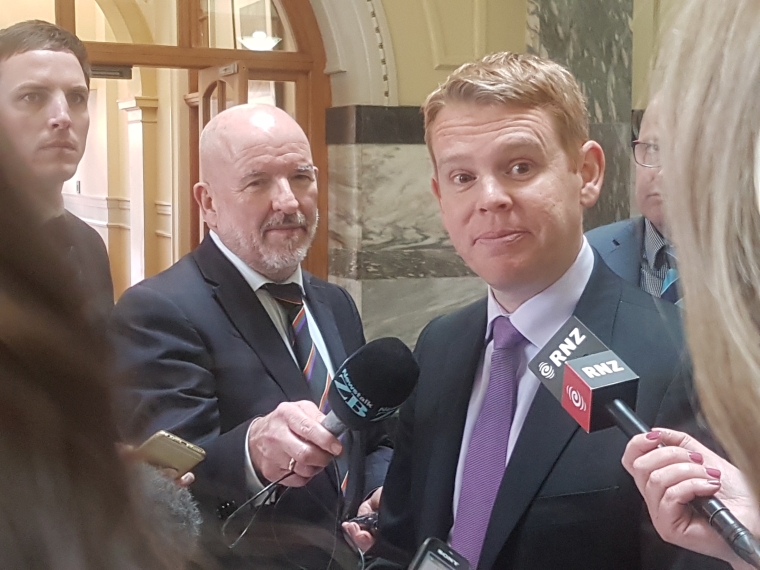 The Government will lift the "cap" on core public servant numbers in a bid to save the taxpayer millions of dollars, State Services Minister Chris Hipkins says.
The move has been welcomed by unions, with the Public Services Association (PSA) saying the move is a "big win" for its members.
The previous National Government introduced the cap in the height of the Global Financial Crisis in 2009 to limit the number of permanent staff employed by the Government.
The initial cap of 38,859 Full-Time Equivalents (FTEs) was set in 2009; it was then reset to 36,475 FTEs in 2012.
In a statement, Hipkins says the policy created "perverse incentives" and forced the previous Government to find ways around it.
This included a massive spike in spending on contractors and consultants.
The total cost to taxpayers of contractors and consultants in the June 2017 year was more than $550 million, according to Government figures.
"This is an increase of $272 million – nearly double – on the amount spent in 2008/09, before the cap was introduced," Hipkins says.
He adds that the removal of the cap will see public services re-build their in-house capabilities, rather than spending "millions on temporary contractors."
In a Cabinet paper, Hipkins says the cap also eroded institutional knowledge, restricted the ability of agencies to improve services and contributed to reduced recruitment of new graduates.
"Removing the cap is straightforward," Hipkins told Cabinet in May. All it would mean is that the State Services Commission would stop reporting and monitoring the number of core Government staff.
There will be no financial implications of removing the cap, the Cabinet paper says.
Hipkins says the Government will still maintain fiscal accountability and discipline.
"Lifting the cap creates incentives for agencies to find efficiency savings. It's up to agency chief executives to demonstrate why they can no longer manage within existing budgets."
He says the Government will still be held to account through Parliament's select committee process and beefed up answers to annual estimates and financial review questionnaires.
PSA National Secretaries Glenn Barclay and Erin Polaczuk say the union is delighted this "relic of National's dismissive attitude towards the public service has finally been relegated to the dustbin of history."
He says the PSA has been lobbying the Government to lift this cap.
The Taxpayers' Union has also welcomed the move.
"For years it's been no secret in Wellington that Government departments throw huge money at contractors. It's the type of gravy train a centre-right government should have hammered," the Union's spokesman Louis Houlbrooke says.
But, as Hipkins has confirmed the savings will instead be used to expand the public service further, "there are no heroes for taxpayers in this story," he says.