As the economy shifts down a gear, the Finance Minister has been talking up the 'fiscal stimulus' the Government has at its disposal, but what is 'fiscal stimulus' and how will it help the economy?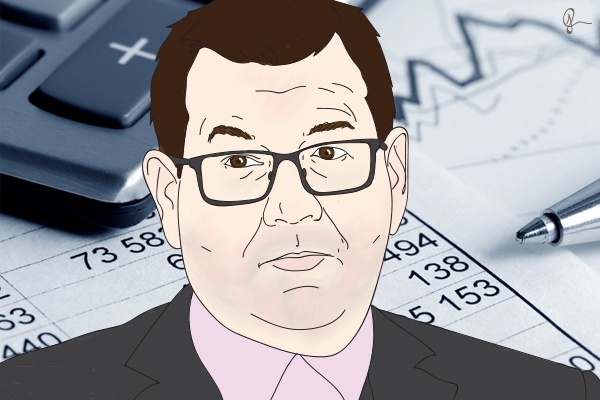 By Jason Walls
New Zealand's economic growth has been making headlines for all the wrong reasons recently.
Both Treasury and Finance Minister Grant Robertson have indicated it's likely Gross Domestic Product (GDP) growth projections will have to be trimmed in the coming months.
The Reserve Bank is expected to come to the same conclusion on Thursday.
As Robertson defends the "transitioning economy," National has been in attack mode.
Question time after question time, press release after press release, the Opposition has been slamming the Government for what they describe as a looming economic slowdown.
But Robertson has been responding to the criticism with his signature smile – he believes he has an ace in the hole.
He calls it "fiscal stimulus" and he says it's likely to keep economic growth elevated over the next couple of quarters.
But what is "fiscal stimulus" and how does he expect it to add to economic growth?
"Fiscal stimulus occurs when the Government implements policies to either reduce the amount of tax it is collecting or increase the amount of spending it is doing," says Infometrics chief forecaster Gareth Kiernan.
This can come in many forms. Tax cuts are a form of fiscal stimulus, so is building a new motorway or new bridges.  
In 2009/10, the National Party implemented its own fiscal stimulus by bringing forward infrastructure spending to help pump some life into an economy reeling from the Global Financial Crisis.  
Back then, the economy was in dire straits and the stimulus was used to help "kick-start" growth, says economist Shamubeel Eaqub.
"When the economy slows, often it's because there is a failure of demand, a collective sitting on hands if you will. Everyone is waiting for things to get better before they hire, spend or invest. It becomes self-fulfilling."
Although things aren't as bad now as back then, Robertson has been talking up the Government's fiscal firepower – notably through the Families' Package which came into effect on July 1 this year.
The Families Package
The policy includes a number of measures, including the winter energy payment, the Best Start payment and increasing paid parental leave just to name a few.
It was designed to provide more income to families across New Zealand. For example, the Government says a family with a household income of $55,000 a year or less would be $129 a week better off.
This will stimulate the economy by encouraging people to spend more of their money, according to BERL Economics chief economist Ganesh Nana.
"In effect, this increase in Government spending, or increase in household and/or business spending, lifts overall spending," he says.
In turn, this encourages business and firms to produce more goods and provide more services, and perhaps employ more people, Nana says.
"Consequently, this increases economic activity."
Kiernan agrees.
"Given that most of the money will be going to low-income households that have a high propensity to spend rather than save, it is reasonable to assume a similar boost to household consumption and therefore economic growth over the year."
Although he, and Robertson, expect the package to positively impact economic growth, Kiernan says it's hard to quantify just how much impact it will have.
Provincial Growth Fund
The other area of stimulus the Government has in its fiscal arsenal is the Provincial Growth Fund (PGF).
Each year, for the next three years, the Government will allocate $1 billion to the regions to help regional economic development.
Although the capital allocated to the policy is roughly the same amount as what was earmarked for the Families Package, the direct economic impact will take longer to be observed, as the projects take longer to complete.
Because of this, Kiernan says the effects of the Fund are likely to take longer to filter through into economic growth.
KiwiBuild is also a policy that could stimulate the economy.
Looking at the Government's overall spending plans, the Treasury has assessed the impact of the Budget as stimulatory for 2018/19.
But by how much, is up for debate. Kiernan says it could be half a percentage point.
But he says there are some caveats to his forecast.
"The supply constraints in the economy mean that more spending might not necessarily translate easily into more economic growth and activity."
Nana says the PGF and KiwiBuild spends may be delayed as approval processes take time, or construction sector capacity is stretched.
"If so, the impact will be delayed."
*This article was first published in our email for paying subscribers early on Wednesday morning. See here for more details and how to subscribe.