The Reserve Bank is expected to trim its GDP growth forecasts in its Monetary Policy Statement on Thursday; no change to Official Cash Rate expected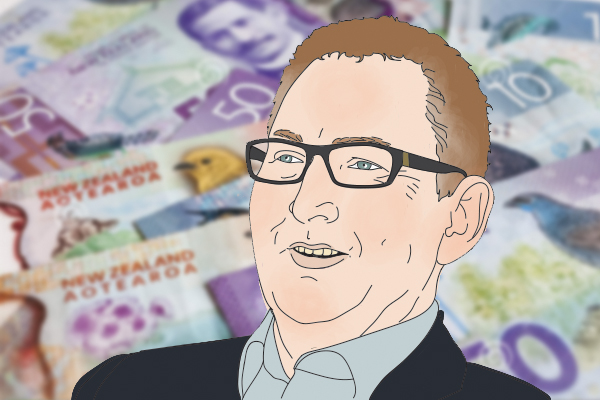 The Reserve Bank's assessment of New Zealand's economy is likely to take centre stage at Thursday's Monetary Policy Statement (MPS), but no one is picking a change in the Official Cash Rate (OCR).
The Central Bank's GDP forecast in May, which was 3.0% for this year, 3.3% in 2019, and 3.1% in 2020, will likely have to be trimmed says Westpac Chief Economist Dominick Stephens.
"The evidence has now clearly piled up in favour of an [economic] deceleration."
He says everything from business confidence to consumer spending has slowed.
Last week, business confidence fell to the lowest level since June 2008 and ANZ's consumer confidence index is down to an almost two year low.
"The Reserve Bank is going to have to trim its growth forecasts, and that will be a powerful argument against OCR hikes," Stephens says.
As well as this, first quarter GDP growth was 0.2% lower than the Reserve Bank's expectations.
Various other economic forecasters have downgraded their expectations for economic growth in the coming years.
In his June OCR statement, Governor Adrian Orr said the economic impact of Budget 2018 was "slightly lower and later than anticipated."
In other words, the policies the Government unveiled in May won't add as much to economic growth as the Central Bank had previously expected it to.
ANZ Senior Economist Sharon Zollner says Orr will have to address the fact New Zealand has entered the "mature" phase of the economic cycle.
"The housing market has cooled perhaps a little faster than the Reserve Bank expected, and spending growth has been on the weaker side too. The global picture is looking a little less positive as well. In short, the economy is delicately placed."
Keep your eye on inflation rhetoric
The other area to watch on Thursday will be inflation.
Last month, Consumer Price Index (CPI) inflation climbed to 1.5% in the year-to-June – up from 1.1% the quarter prior.
But the Reserve Bank's preferred sectoral factor model of inflation – which excludes one-off or highly volatile price movements – was up 0.2% to 1.7% over the same period, a seven-year high.
The Reserve Bank is mandated to keep inflation between 1-3% with a target of 2%.
Zollner says as growth slows, and inflation rises, the Reserve Bank faces a trade-off that makes the outlook for monetary policy more complex.
"Focusing too much on headline CPI inflation or, alternatively, simply tallying up economic developments runs the risk of missing important nuances about the policy response at this juncture."
She says policy deliberations in Thursday's statement should be focused on the tension the Reserve Bank faces and how it sees the balance of risks.
No New Zealand-based forecasters are predicting any changes to the OCR's record low 1.75% this week; a level it has stayed at since November 2016.